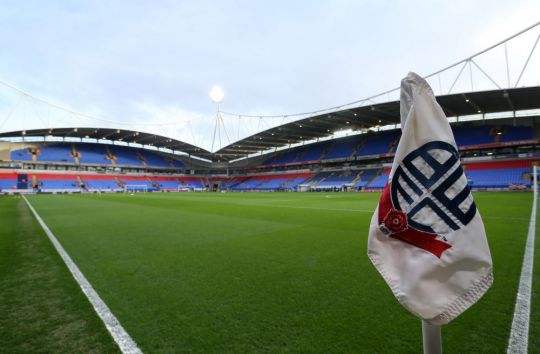 English second-tier soccer club Bolton Wanderers are expected to enter administration after a loan repayment was left unresolved.
Club chairman Ken Anderson claims that a UK£4 million bid to repay a 2015 loan taken out with financial company BluMarble Capital has been rejected, with the club now subject to a 12-point deduction and a two-year transfer embargo.
Owner Anderson, who became majority owner of the Championship club in March 2017, remains angry with BluMarble, who he claims will 'live to regret' its decision to reject the repayment, and will have to fund the administration.
He said of BluMarble: "In my opinion, their actions will substantially reduce the value of the club in respect of any future sale and will make it far more difficult to find a future investor/buyer."
Bolton have faced financial trouble since their relegation from the Premier League in 2012 and have had a host of winding-up petitions from Her Majesty's Revenue and Customs (HMRC) in the last two years.
In July, players reportedly went on strike over unpaid wages, which led to their pre-season friendly against Scottish side St Mirren being cancelled, while midfielder Karl Henry recently stated that he has still not been paid wages stretching from last season.
Bolton have become the second Championship club to be threatened with a points deduction in the past week, with rivals Birmingham potentially facing a similar punishment over breaking Financial Fair Play (FFP) rules.
Bolton's potentially hefty points penalty – raised by two points in 2015 – will leave the Trotters at the foot of the Championship table on -1 points. The club had made a promising start to the current campaign, sitting in eighth place after six games having dodged relegation on the final day of last season. Meanwhile, a transfer embargo could mean the club will be restricted from buying players until 2020 at the earliest.
Wanderers continue their season at home to QPR on Saturday.