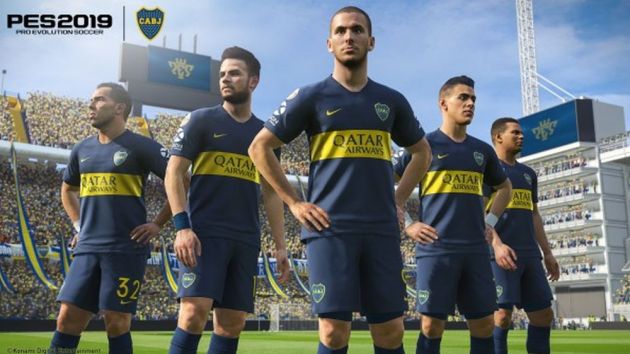 Argentinian soccer giants Boca Juniors have entered a partnership with Japanese video game company Konami.
The deal will see Boca feature as a fully-licensed team on Konami's Pro Evolution Soccer (PES) video game, which was released in August.
Fans will be able to play as the Argentine champions with club kits, badges and the La Bombonera stadium exclusively on the current PES 2019 release.
A club statement read: 'Maintaining the integrity of our club is one of the most important factors when considering partners, and we believe PES 2019 exemplifies that same standard through its unmatched realism and authenticity.'
Konami's PES brand manager Andre Bronzoni added: "Boca Juniors is synonymous with excellence as they are one of the most celebrated teams in the world of football. It is an honour to partner with Boca Juniors and a privilege to authentically recreate this prestigious club exclusively in PES 2019."
Konami recently agreed a sponsorship deal with Boca's rivals River Plate, with PES 2019 logos featuring within their shirt numbers.
In the real world, league champions Boca have had a mixed start to the new season, sitting fifth in the Superliga Argentina table after seven games.