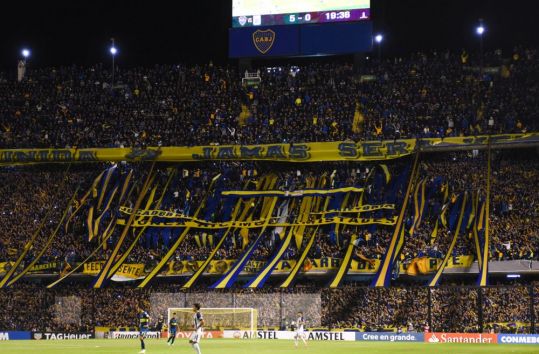 Daniel Angelici, the president of Argentine soccer giants Boca Juniors, has spoken of the need for the club to build a new stadium.
La Bombanera, which is one of soccer's most iconic venues, has a capacity of 49,000 and is famed for its steep, bowl-like stands.
Angelici, who was elected as the president of the Argentine Primera División club in December 2011, explained that while the club's fans hold a large degree of emotional attachment to the ground that has housed Boca since 1940, the number of Boca members means that an increase in the size of the venue is imperative.
He said: "I know the feeling that there is for La Bombonera, but Boca, due to the number of members, needs a capacity of 80,000. For every final or Superclásico, a lot of people are left outside and it is not fair."
He added: "We have to agree on an idea with all the [fan] groups and the members will have the final response. Personally, for a long time I have been convinced that a new stadium should be built.
"I travel and I have seen other stadiums and it is the best. But I am the president and not the owner of the club. I alone do not decide."
There has long been talk of Boca Juniors moving to a larger stadium, although no suitable location has been found, such is the density of Buenos Aires' population. In the 1960s, plans were drawn up and approved for a new 140,000-seater stadium, alongside a recreational complex. However, the venue was never built.