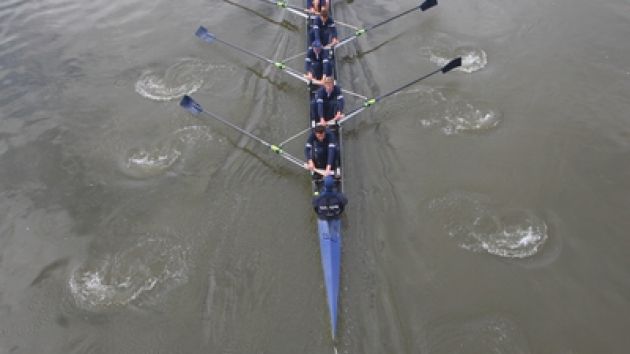 US investment management company BNY Mellon has been announced as the new title sponsor of the Boat Race, the historic rowing race contested every year by teams from the universities of Oxford and Cambridge.

The five-year agreement, which commences on 1st May 2012, sees BNY Mellon replace Xchanging as title sponsor of the famous event, which takes place this year on 7th April.

Over 300,000 people watch the race every year from the banks of the River Thames in London, with the event, which was first held in 1829, transmitted to television viewers in over 200 countries around the world.

The announcement of the new sponsorship comes as the event's organisers, The Boat Race Company Ltd (BRCL), aim to improve gender equality by moving the women's race to the same day and location as the men's version. Starting from 2015, the Newton Women's Boat Race – named after BNY Mellon's UK subsidiary Newton – will take place within an hour of the men's race, which takes place over a 4.25 mile stretch of the Thames from Putney to Mortlake.

Robert Gillespie, chairman of BRCL, said: "We are delighted to announce BNY Mellon as our new title partner. In BNY Mellon we have a sponsor who values the history and heritage of the race but is also committed to enhancing the event's appeal to a UK and global audience. Newton has provided incredible support in the development of the Women's Boat Clubs over the past two years and we are very excited about the prospect of the Women's Boat Race coming to London in 2015. We are greatly looking forward to working together with both BNY Mellon and Newton to further enhance and develop the event."

Gerald L. Hassell, chairman, president and chief executive officer of BNY Mellon, added: "The Boat Race is one of the world's most famous sporting events with a rich heritage, and it is a great privilege and pleasure for BNY Mellon to be the title partner. In addition, we are pleased that Newton's continued support of the women's race is to bring parity to the sport. Being able to bring the women's race to the same stretch of river on the same day for the first time is a significant milestone, and will enhance the experience for everyone. This is good for rowing, for gender equality, and for sport as a whole."
As it stands, Cambridge lead Oxford by 80 wins to 76, with one dead heat.