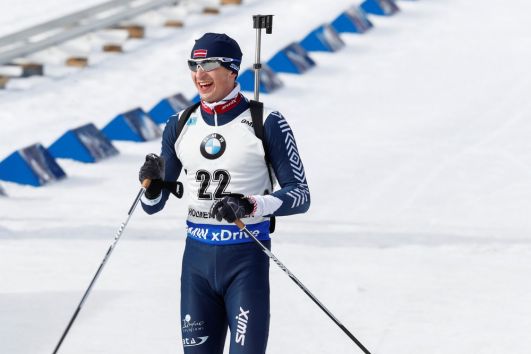 Infront Sports & Media has extended its winter sports partnership with automotive group BMW Germany for a further five years.
The Wanda-owned agency acts as the media and marketing partner of winter sports organisations the International Bobsleigh and Skeleton Federation (IBSF), the International Biathlon Union (IBU), the International Luge Federation (FIL), with BMW committing to events across those three sports.
The agreement for IBSF competitions will see BMW extend as title sponsor of the IBSF World Cup and the IBSF World Championships. It will also remain as the technology partner of the IBSF, as well as enjoying a strong brand presence across all of its events.
BMW will continue as the title sponsor of the IBU World Cup Biathlon, as presenting sponsor of the IBU World Championships Biathlon, and as the federation's official car partner. Its logo will be visible on competing biathletes' bibs and through trackside advertising boards.
BMW will also remain the main sponsor of the FIL World Cup, the FIL World Championships and the FIL European Championships, and as the official automotive partner of the FIL.
A hospitality offering will supplement all of those agreements alongside further advertising and promotional rights.
"Long-term partnerships with global brands such as BMW are adding more power, prestige and value to the different series and the entire winter sports environment," said Bruno Marty, executive director of winter sports at Infront. "This demonstrates the appeal of the Olympic federations like the IBU, IBSF and FIL as high-quality platforms for premium brands across the world."
Florian Baumeister, head of events and sponsorship at BMW Germany, added: "BMW Germany will continue its comprehensive winter sports commitment. Many of our customers in the German market are connected to winter sports - the sports of biathlon, bobsleigh and skeleton and luge are enormously popular in Germany."