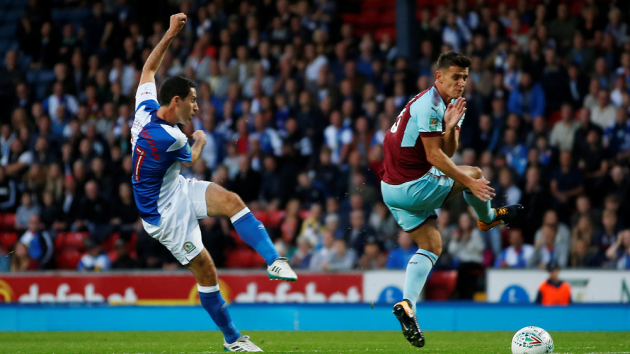 English third-tier soccer side Blackburn Rovers FC have announced Lancashire-based automotive dealer FUN Motor Group as their website sponsor.
The financial terms of the deal have not been disclosed.
The news comes after Rovers partnered with The Energy Check as their back-of-shirt and social media sponsors in October.
"We are pleased to announce that we will be sponsoring our local team, Blackburn Rovers, this season," said Jake Thomas, managing director of FUN Motor Group. "They will have our full support and we wish them the very best of luck. We want to be working with local businesses to be able to help support them in any way we can and as Blackburn Rovers are down the road from us, this is the perfect opportunity."
"As we are a relatively young but growing business our focus at the moment is to increase the awareness of our brand. We want the public to know where we are, what it is we have to offer and that we will do everything possible to get them driving their perfect car."
Meanwhile, Blackburn Rovers Ladies FC have named Levitate Recruitment as their first front-of-shirt sponsor.
"We're thrilled that Levitate have broken new ground in being our first-ever Ladies team sponsor," said Danny Davis, business development manager at Rovers. "It's brilliant that Levitate Recruitment are so supportive in the growth of ladies' football and we really look forward to working with them throughout the remainder of the season."
"I'm lifelong Rovers fan and father to two young girls, so when the opportunity to sponsor the Blackburn Rovers Ladies team became available it was an easy decision," added Scott Lowes, director of Levitate Recruitment.
Blackburn Rovers are fifth in League One in 2017/18, after coming away with ten wins from 18 games. They beat Bristol Rovers 2-1 at home, and will face Blackpool on Tuesday.
Blackburn Rovers LFC, meanwhile, are currently fifth in the FA Women's Premier League Northern Division, having won five of their opening seven games of the 2017/18 season. They lost 2-0 to Huddersfield Town Ladies on 19th November, and will host Loughborough Foxes WFC on 3rd December.