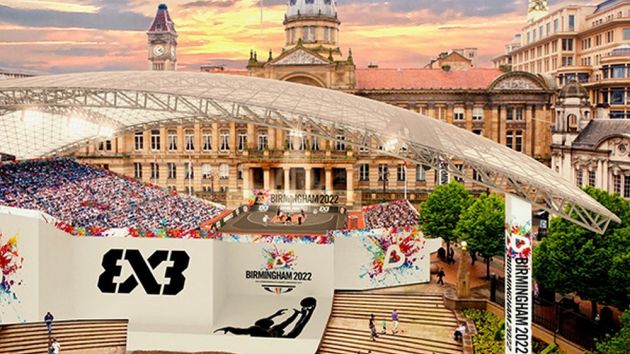 The Commonwealth Games Federation (CGF) has selected the city of Birmingham, UK to host the 2022 Commonwealth Games.
The multi-sport event, which features the members of the Commonwealth of Nations, is scheduled to take place between 27th July and 7th August 2022, 20 years after the Games were last staged in England when Manchester hosted the competition in 2002.
The official handover to Birmingham will occur at the Gold Coast 2018 Commonwealth Games closing ceremony on 15th April next year.
The CGF also confirmed that Canada, Malaysia and Australia have all signalled their interest in potentially hosting an edition of the Games in either 2026 or 2030.
The decision to give Birmingham the Games follows a drawn-out bidding process. The South African city of Durban was originally awarded the event in 2015, but was stripped of hosting rights earlier this year because it did not meet the criteria set out by the CGF.
Birmingham beat Liverpool in September to be Britain's candidate, and was the only city to apply for the event when bids were due. The CGF then opted to extend the bid deadline in a last-ditch attempt to attract rival applicants, after deeming that Birmingham's bid was 'not fully compliant'.
Louise Martin, president of the CGF, said: "We warmly congratulate Birmingham and England on today's announcement - it is a defining moment for this truly Commonwealth city.
"With its rich history, cultural diversity, youthful dynamism and ambitious spirit, Birmingham embodies all that we cherish about the Commonwealth, and so the Commonwealth sports movement looks forward to collaborating with all the Games partners to showcase the city's humanity and pride to a global audience over the coming months and years."
Ian Ward, leader of Birmingham City Council and chair of the Birmingham bid team, said: "This is a wonderful way to end the year and celebrate the festive season - with an early Christmas present for the city. At the start of 2017 we were looking into the feasibility of hosting the Games in 2026, but when 2022 became a possibility in April, we made the decision to back ourselves even though we knew that we would need to do a lot of work in a short timeframe. That work and belief has been rewarded."
Ian Metcalfe, chair of Commonwealth Games England, added: "I am delighted that the Commonwealth Games Federation has awarded the 2022 Games to England and to Birmingham. In particular I am excited for all the Team England athletes who will have the immense privilege of competing at a home Games, backed by many thousands of proud England fans.
"England has a proud tradition of welcoming the world to our country and creating fantastic sports events, culture and the warmest of welcomes for the entire Commonwealth movement. We cannot wait to welcome the Commonwealth once again in 2022."