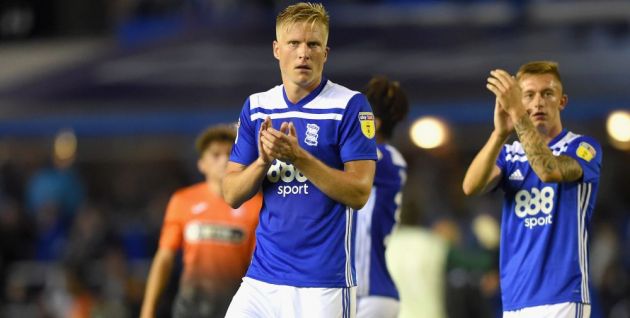 English second-tier soccer club Birmingham City are possibly facing a 12-point deduction after breaking Financial Fair Play (FFP) rules.
The Championship club could find themselves hit with the largest points deduction for an FFP breach when their case is heard within the next two months, though an EFL spokesman has said that the league is yet to agree on a sanction.
The club is expected to appeal any forthcoming punishment, with a verdict due before Christmas. According to the Telegraph, a points deduction could take place this season, which would leave manager Garry Monk, who only joined in March, with an even tougher task on his hands.
Towards the end of last season, the club were placed under a transfer embargo after breaking profitability and sustainability rules and exceeding the permitted losses limit of UK£39 million over the last three years.
Last month, the embargo was partially lifted, however there has been anger and complaints from league rivals over the UK£2 million signing of left-back Kristian Pedersen in June whilst under the restrictions, and the EFL subsequently refused to register the Danish defender.
While clubs have previously agreed financial settlements for breaking FFP regulations, it seems clear that Birmingham City are not in any shape to do likewise, and after struggling to maintain their place in the Championship last year, the future looks bleak for the club even if any points deduction was delayed until next season.
Birmingham are yet to win a game this season after being knocked out of the EFL Cup and remain firmly in the bottom half of the league table.