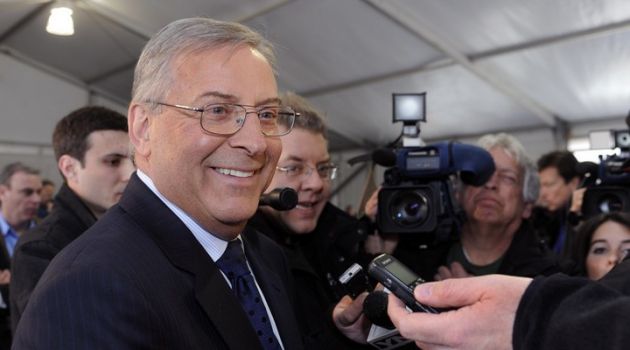 Natural gas and real estate billionaire Terry Pegula (pictured) has reached an agreement to buy the Buffalo Bills National Football League (NFL) team for US$1.4 billion.
The franchise has effectively been up for sale since founding owner Ralph Wilson Jr died in March this year.
Members of the Wilson estate will seek approval for the deal, which will transfer the entirety of the Bills business and assets to the Pegula family, at an NFL owners meeting in New York on 8th October.
Pegula is already the owner of the Buffalo Sabres National Hockey League (NHL) team, as well as the Rochester Americans American Hockey League (AHL) team and the Buffalo Bandits National Lacrosse League (NLL) team.
Should the deal go through, the Bills business is likely to be taken over by Pegula Sports and Entertainment, which is based in One Seneca Center in Buffalo.
Pegula was the local favourite in the bidding process because of his commitment to the western New York area. He was reportedly up against Donald Trump and Jon Bon Jovi, backed by Maple Leaf Sports and Entertainment, in the bidding process.
Pegula's ownership position in sport is a relatively new one. He purchased all three of his other teams in 2011, paying US$189 million for the Sabres and the Bandits.
He had an estimated net worth of US$3.3 billion in March, but having sold key assets in his East Resources natural gas drilling company to Shell and American Energy for US$4.7 billion and US$1.75 billion respectively since then, that valuation is likely to have grown.
The US$1.4 billion transaction will set a new record for an NFL franchise, beating the US$1.1 billion Stephen Ross paid for the Miami Dolphins in 2008.
The Cleveland Browns were the last NFL team to be sold, changing hands for US$1 billion in 2012.