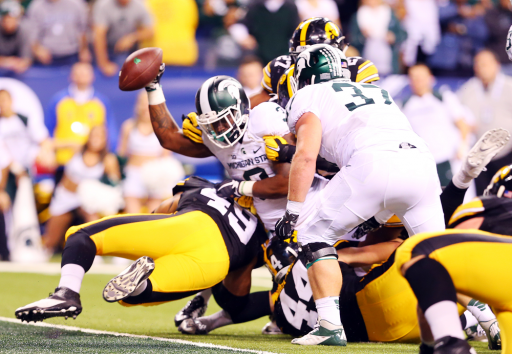 The Big Ten Conference, the United States' oldest Division I collegiate athletic conference, and the Big Ten Network (BTN) have announced a partnership with Discover.
The financial services company will be the first presenting sponsor of the Big Ten Football Championship Game, which determines the champion of the college football season, as well as the official credit card of the 14-school conference.
The multi-year deal, which was executed in conjunction with broadcasting company Fox Sports, sees Discover activate across student populations and alumni networks via numerous platforms including nationally televised Big Ten sporting events on Fox, Fox Sports 1 and BTN, as well as on digital platforms and apps.
The credit card company will also enjoy a physical presence through on-site activities at select Big Ten events, including the Big Ten Football Championship Game.
Discover will have a significant brand presence at the event, including on-field and in-venue logo and signage and additional on-site activities.
"Being the official credit card of the Big Ten Conference is an opportunity for Discover to meaningfully connect with one of the most passionate and dedicated fan and alumni bases in the country, and to support student-athletes as they pursue their dreams on the playing field and in the classroom," said Vijay Konduru, vice president of media and sponsorships at Discover.
"I was fortunate enough to attend two Big Ten schools, and have first-hand experience of the loyalty the students and alumni have for the conference. Those strong bonds mirror the relationship Discover aims to build with our cardmembers, and now fans of the Big Ten Conference, by offering a variety of financial products and tools, to go along with award-winning customer service."
"Given its location and ties to the Big Ten, we're thrilled to welcome Discover as the official credit card of the Big Ten Conference, as well as first presenting sponsor for the Big Ten Football Championship Game," added Jim Reeder, vice president of sales at Big Ten Network.
"Discover recognises the scope of the Big Ten fan base and how critical it is to reach them wherever they are, including at home, on campus or at championship events. We look forward to helping support those efforts."
The 2017 Big Ten College Football Championship Game is due to take place on 2nd December in Indianapolis at the Lucas Oil Stadium.