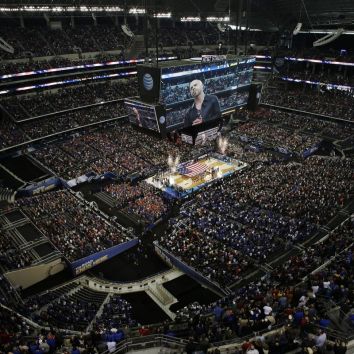 The Big South Conference, a top-tier National Collegiate Athletic Association (NCAA) affiliate conference, and Van Wagner Sports & Entertainment have announced a multi-year exclusive marketing and sponsorship rights partnership.
The US company's collegiate services division will manage and market all of the conference's multimedia rights, and will also serve as the conference's corporate sponsorship representative. The conference had previously handled all of its multimedia rights operations in-house.
The two parties will focus on enhancing event-driven experiences for the conference, and will look to create a year-round brand presence for sponsors and member institutions through sponsorship sales, promotions, event production, broadcast rights and marketing activation.
The agreement sees Van Wagner expand its presence within US college sport, which includes rights partnerships with the West Coast Conference, Western Athletic Association, Colonial Athletic Association, America East Conference and the Central Intercollegiate Athletic Association.
"Van Wagner is the right partner at the right time for the Big South," said Kyle Kallander, commissioner of the Big South Conference. "Through the tremendous cooperation of our members, the Big South has been a pioneer in aggregating corporate partner rights to the mutual benefit of the conference and our partners, and we have had great success through our in-house efforts. However, the more we considered working with Van Wagner, the more we realised that their resources, support, expertise, and most importantly their people, would elevate our corporate partner programme to greater heights."
"The opportunity to work with the Big South Conference and its outstanding member institutions is a true privilege," added Mike Palisi, executive vice president of Van Wagner Sports & Entertainment. "Kyle Kallander and his team have built a tremendous corporate partners programme and to be entrusted to work with them to build upon that success is a great honour that we cherish."