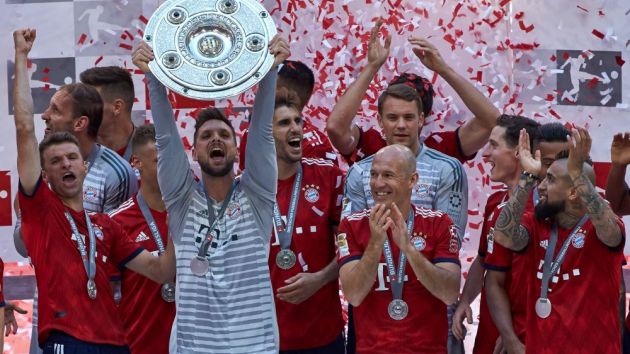 The 'big five' European club soccer leagues generated a record €14.7 billion in revenue in 2016/17, representing a nine per cent increase on the previous year, according to data released by Deloitte.
The financial services company's 27th Annual Review of Football Finance concluded that the growth of the 'big five' leagues — in England, France, Germany, Spain and Italy — was "the most impressive" seen yet.
Deloitte said that European soccer's growth was primarily due to improved broadcasting deals in the English Premier League, Spain's La Liga and France's Ligue 1.
The European soccer market is now worth €25.5 billion, with the English Premier League being the market leader. English soccer's top tier reported record revenue of UK£4.5 billion for 2016/17, which marked a 25 per cent increase on the previous year. Revenue was boosted by the three-year domestic TV rights deal worth UK£5.1 billion, signed in 2015.
Deloitte said that for the first time no English top-flight club recorded an operating loss, while the wages-revenue ratio fell to its lowest since the 1997/98 season, to 55 per cent.
The firm said the financial results of the 2016/17 season reflected a new era of improved profitability and financial stability for European soccer clubs.
Outside the UK, the success of La Liga's collective sales approach saw broadcast revenue growth of 20 per cent. This followed 26 per cent growth for the 2015/16 season, meaning collective La Liga revenue grew to a record €2.9 billion in 2016/17. The Spanish league has overtaken the German Bundesliga to be the world's second-highest revenue-generating league.
Meanwhile, the Bundesliga remained the best attended European league, with average crowds of over 44,000. Bundesliga clubs collectively maintained their strong overall revenue growth, up 15 per cent from 2015/16 to €1.4 billion.
Italy's Serie A saw revenue grow by eight per cent to more than €2 billion for the first time, mostly due to commercial sources, with revenue increasing by €91 million on 2015/16.
More than three-quarters of this was attributable to Internazionale, following the club's acquisition by Chinese electronics retailer Suning in June 2016.
France's Ligue 1 remained the lowest revenue-generating of Europe's 'big five' leagues, at €1.6 billion in 2016/17, despite entering a new four-year domestic broadcasting rights cycle.