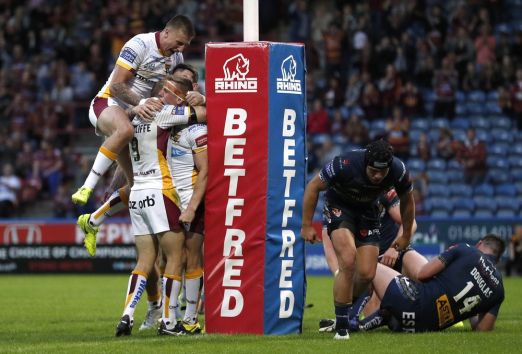 The Rugby Football League (RFL) has announced that Betfred will become the title sponsor of the Championship and League 1, the second and third tiers of club rugby league in England.
The deal, which runs until 2019, means the UK-based bookmaker is now the title partner of all three of England's professional divisions of the sport, having already agreed a deal in 2016 to put its name to the top-tier Super League for three seasons.
Betfred will benefit from in-stadium exposure at the home grounds of all Championship and League 1 clubs, while it will also have advertising rights during the annual Summer Bash, when an entire round of Championship fixtures are played at a single venue over a single weekend.
Betfred replaces Kingstone Press Cider as the title sponsor of both leagues, ending an association which stretches back to 2013.
Ralph Rimmer, the RFL's acting chief executive, said: "We are delighted that Betfred have extended their involvement in the sport to the Championship and League 1. Betfred's first year involved in the Super League was an unquestionable success and I am certain that they will bring the passion and enthusiasm to their extended sponsorship.
"The Championship and League 1 provide great entertainment and are an integral part of the game and the fact that Betfred have extended their sponsorship to these tiers of the sport demonstrates the value they see in being involved in rugby league. The Betfred Championship is now one of the most geographically diverse competitions in the world including teams from Toronto, Toulouse and London and with this new deal I am certain both competitions will go from strength to strength.
Fred Done, co-founder of Betfred, added: "Our first year as title sponsors of Super League was both a very successful and satisfying one for me and I had no hesitation in agreeing to extend our sponsorship to the Championship and League 1."