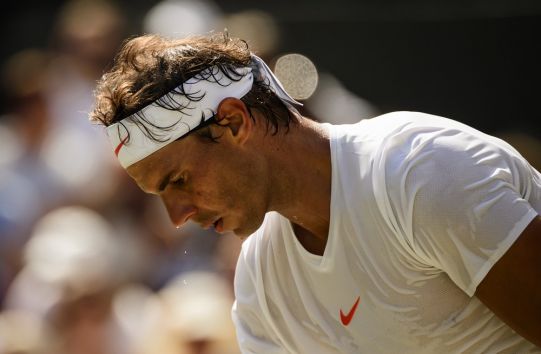 Saudi Arabia's ministry of media has denied 'baseless' accusations made by world tennis' governing bodies that BeoutQ, a pirate TV service illegally distributing premium sports content in the Middle East and North Africa (MENA), is operating out of the country.
The response comes after the International Tennis Federation (ITF) and the Association of Tennis Professionals (ATP) called for the closure of BeoutQ, which the organisations claim has been broadcasting tennis coverage without holding any rights.
The ITF and ATP, which both acknowledged that BeoutQ is based in Saudi Arabia, jointly released a statement with a number of other organisations, including those which operate all four of tennis' grand slams, saying that such 'industrial-scale illegal piracy' threatens the value of media rights which help fund the sport. The statement was also published on the Wimbledon Championships website.
BeoutQ was first accused of stealing coverage of the ongoing Fifa World Cup by BeIN Sports, the rights holder in the MENA region, which is a subsidiary of the Al Jazeera Media Network. Saudi Arabia's ministry of media, however, maintains that all accusations made against the kingdom are inaccurate and are yet to be backed up with any evidence.
'Suggesting that Saudi Arabia is in any way complicit in BeoutQ's operation both offends the Saudi people and is a malicious lie,' the ministry said, according to the Arab News website.
'We are disappointed that representatives of credible tennis associations are being used in the Wimbledon press release as mouthpieces by Al-Jazeera.
'Wimbledon should have checked first instead of parotting allegations emanating from Al Jazeera Media Network and its subsidiary BeIN Sports.'
This is the second time that Saudi Arabia has moved to deny its involvement in BeoutQ after Uefa, European soccer's governing body, claimed that a channel operating out of the country had pirated the Uefa Champions League and Europa League during the 2017/18 season. The Formula One motorsport series has also levelled piracy claims against BeoutQ, while Fifa, world soccer's governing body, has acknowledged that it is aware of the channel, although it has not said where it believes the service is based.
'Wimbledon and the various tennis associations know or should know that beginning in June 2017, the Saudi government banned all broadcasts by Al Jazeera and its affiliates because Al Jazeera is a media platform for terrorists to propagate their violent messages and to promote instability in the region,' the ministry's statement added.
'It used BeIN Sports's World Cup broadcasts to defame Saudi Arabia, the Saudi football federation, and national team. For these reasons Al Jazeera, BeIN Sports and their affiliates will never again broadcast in Saudi Arabia.
'Given Al Jazeera's known role in supporting terrorism and its inability to provide any media content in Saudi territory, the ministry urges Wimbledon and the tennis associations to end their relationships with BeIN Sports and other Al Jazeera entities.'