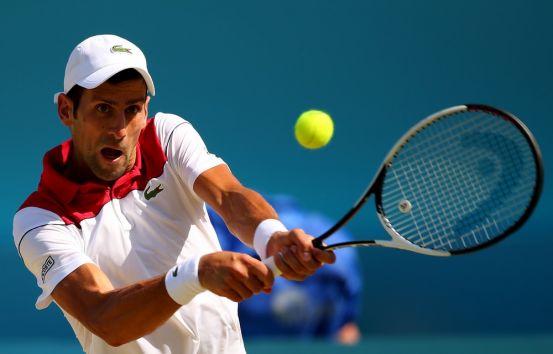 The Association of Tennis Professionals (ATP) and the International Tennis Federation (ITF) have called for the closure of BeoutQ, a pirate TV service illegally distributing premium sports content in the Middle East and North Africa (MENA), after claiming it has been broadcasting tennis in the region without holding any rights.
The governing bodies of world tennis jointly released a statement with a number of other organisations saying that such 'industrial-scale illegal piracy' threatens the value of media rights which help fund the sport.
'The world's tennis governing bodies have joined forces to publicly condemn and call for the immediate closure of the illegal Saudi Arabian-based piracy operation, 'BeoutQ',' the statement read.
The tennis organisations are the latest sports governing bodies to complain about BeoutQ, which has been accused of stealing feeds from Qatar-backed BeIN Sports and Telemundo Deportes, the US Spanish-language broadcaster, to illegally show the ongoing Fifa World Cup.
Soccer's global governing body has said it is considering taking legal action against the channel, while the tennis bodies now join both Uefa and the Formula One motorsport series in acknowledging Saudi Arabia's role in the network.
It remains unclear who owns and operates the channel, and Saudi Arabia maintains that it is not behind the service, which has been made available to viewers in the Arab nation via satellite operator Arabsat.
BeIN holds the rights in the MENA region to broadcast major tennis tournaments and other sport events such as the World Cup. However, the channel is blocked in Saudi Arabia because of a trade ban between Saudi Arabia and Qatar.