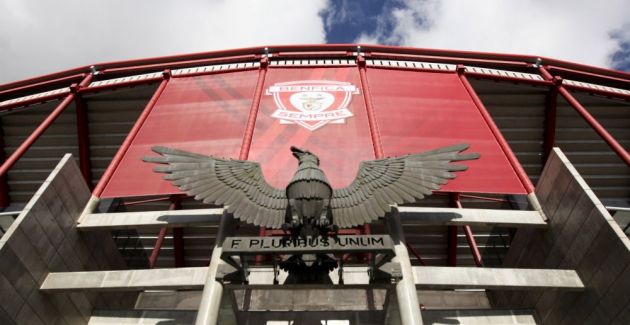 Portuguese soccer club Benfica have been accused of several counts of corruption and wrongdoing, with the club being threatened with a possible three-year ban from competition.
The two-time European champions have been formally charged, along with their legal advisor Paulo Goncalves and two other defendants in the 'e-Toupeira' case – which alleges that the club were involved in attempts to gain access to investigations concerning themselves and their league rivals in the past two seasons.
It is reported that Benfica offered match tickets and merchandise in exchange for gaining prohibited access to legal details relating to the club through judicial officials, as well as access to lawsuits involving rivals Porto and Sporting Lisbon.
The accusation from the district attorney general of Lisbon – which was made public on Tuesday – recommended that athletes are disqualified from competition, which could carry a ban between six months and three years. However, it is thought that a verdict on any case could take years if there is sufficient evidence to hold a trial – as Portugal's judicial system has a reputation for being one of the slowest in Europe.
According to Reuters, club president Luis Filipe Vieira was named as a suspect in the case in January, along with Goncalves, in an investigation looking into possible money laundering and tax fraud. Raids took place on club premises as well as at the president's home after Goncalves was arrested and detained in March, accused of corruption charges and the obstruction of justice.
Benfica have released a statement insisting they have done nothing wrong, calling the indictment an 'absurd and unjustified accusation', with president Vieira also maintaining his innocence, saying he was 'perfectly at peace' following the accusations back in February.
However, the prosecution alleges that Vieira had knowledge of and authorised the exchanges between judicial officials and Goncalves, who himself has been accused of 79 counts of wrongdoing.
Following the charges against Benfica being made public, the Portuguese football federation (FPF) has also launched its own investigation.