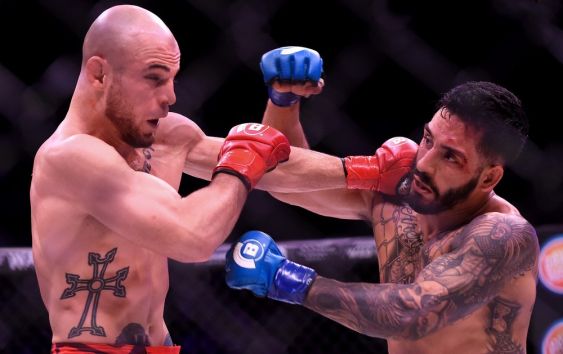 Mixed martial arts (MMA) promotion Bellator has agreed a multi-year global streaming partnership with DAZN, the OTT service operated by digital sports media company Perform Group.
The nine-figure deal will see 22 fights from the Viacom-owned series streamed live and on demand each year on DAZN.
The action will be available in every country where DAZN operates, which includes Germany, Austria, Switzerland, Japan, Canada and, from later this year, the US and Italy.
"The exciting new partnership with DAZN is a game-changer for Bellator," said Bellator president Scott Coker. "The investment will enable us to continue expanding our roster with free agents that make sense, so we can put on PPV-worthy fight cards that fans want to see.
"Plus, on DAZN's worldwide platform, our fights will be seen live for the first time to new audiences around the globe."
The deal comes shortly after the announcement of Perform and Matchroom Boxing's US$1 billion joint venture to create Matchroom Boxing USA, making DAZN the exclusive rights holder of more than 30 fights annually.
"Our multi-year streaming partnership with Bellator is a significant step in the development of DAZN and our fight sports offering. As the new destination for Bellator fans to watch all the action, it's our aim to grow the popularity of the sport on the world stage," added DAZN chief executive James Rushton.
"With the combination of this investment in Bellator and our recent announcement to bring more than 30 nights of boxing to the platform annually, DAZN is a must-have for fight fans across all our markets."