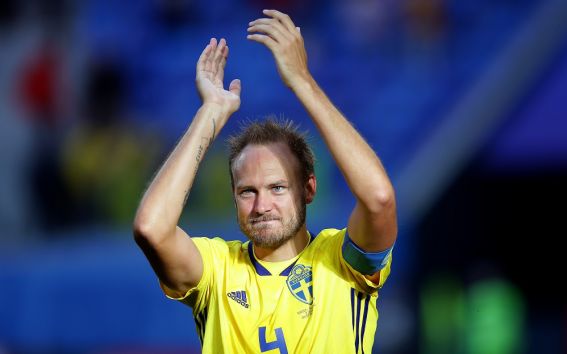 BeIN Media Group, the Qatar-backed broadcaster, and Albania-based pay-TV platform Digitalb have been awarded more than €20m (US$23.3 million) in a piracy ruling issued by a Swedish court against Arabic provider Advanced TV Network (ATN Network).
Three culprits behind ATN Network, which claims to be the 'biggest Arabic IPTV provider in the world', have also been handed record prison sentences ranging from one year to two and a half years, along with huge fines.
Nordic Content Protection, the anti-piracy group for Nordic broadcasters, originally filed the complaint against Malmo-based ATN in 2016 to Sweden's Intellectual Property Crime at National Operations Department and the International Prosecution Office.
An official statement seen by SportCal said the pirate network is accused on providing its customers with access to illegal streams of over 2,000 channels, with a focus on channels emanating from the Middle East and Turkey.
The official release, which was jointly issued by Nordic Content Protection, BeIN and Digitalb, read: 'The defendants were also ordered to pay a total of €18.8 million ($21.9 million) in damages (plus interest and legal costs) to BeIN Media Group and €1.4 million (US$1.5 million) in damages (plus interest and legal costs) to Digitalb Sh.A, the two legitimate broadcasters who were victims of the piracy.
'ATN is based in Malmo, Sweden but also has operations in the United States, Greece, Denmark and Canada. Its activities consist of appropriating the reception and then decoding, packaging and re-transmitting television broadcasts to its own paying clientele.
'The ruling announced today has dealt a significant blow to ATN's ability to operate moving forwards; and sends a resounding message to pirate broadcast operations around the world that enforcement authorities are applying the full force of the law to extinguish the illegal operations.'
BeIN is also in the middle of a row with BeoutQ, a pirate TV service which has been illegally streaming multi-billion-dollar soccer content in the Middle East and North Africa including the ongoing Fifa World Cup. Nordic Content Protection confirmed that ATN has been distributing BeoutQ's streams of the international soccer tournament.
La Liga, the governing body for Spanish soccer's top flight, which claims to lose €400 million each year through global piracy, has offered its support to BeIN, saying it 'continues to take steps with various other international rights holders to denounce the operation'.
Cameron Andrews, senior legal counsel, anti piracy, at BeIN, hailed the Swedish court's ruling as "really significant in the fight against illegal TV pirates."
"TV pirates like ATN package hundreds, often thousands of pirated television channels from around the world, and then make big money by selling subscriptions," he added.
"These businesses are parasites, making huge profits off the back of stolen content. The damages and prison sentences ordered by the Swedish court reflect the serious harm that piracy on this scale causes.
"Enforcement actions like this ruling against ATN are an important part of the legitimate industry's efforts to tackle this piracy, and sends a strong message that piracy on this scale will not be tolerated."