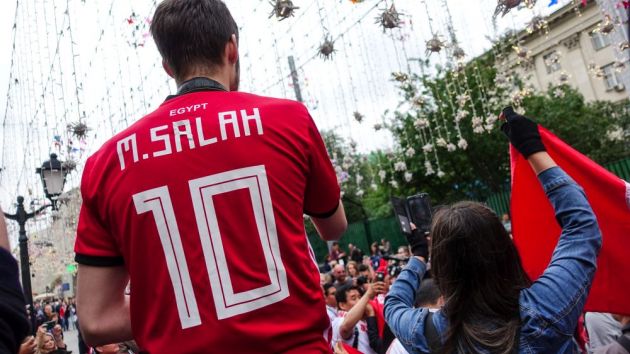 Arabic pay-TV giant BeIN Media Group has announced plans to broadcast 22 of the Fifa World Cup matches on its free-to-air channels in the Middle East and North Africa (MENA) with expanded distribution.
The broadcaster says the deal represents a 'clear statement and gesture of goodwill' on their behalf, ending a dispute that saw Egyptian government demand Fifa give its state broadcaster World Cup rights
Through BeIN's new free-to-air plans fans in MENA will have access to 22 matches from the tournament via the broadcaster's free-to-air channels, which are being made widely available across the region.
The newly announced programming includes the tournament's opening ceremony and the first match of the competition, all group games involving Egypt and the Kingdom of Saudi Arabia, together with additional coverage that will include selected quarter and semi-final matches and the final taking place on 15th July.
Prior to Thursday's announcement, the only way soccer fans in Egypt would have been able to watch their team in Russia on TV would have been to pay out more than US$170 for a BeIN decoder and subscription.
BeIN is the exclusive broadcast rights holder of the 2018 World Cup in MENA, and Egyptian fans wanting to have access to all 64 matches at the tournament will still have to pay the full costs.
Nasser Al Khelaifi, BeIN chairman and chief executive, said: "It is our honour and pleasure to offer free-to-air access to 22 Fifa World Cup matches, offering the most memorable moments of the World Cup in Russia to millions of football fans across the Middle East and North Africa.
"This is the first time we have made our content so widely available as we realise how significant and unifying this tournament is for our region."
Russia 2018 is a significant tournament for the MENA territory with a record five teams qualifying for the competition from the region.