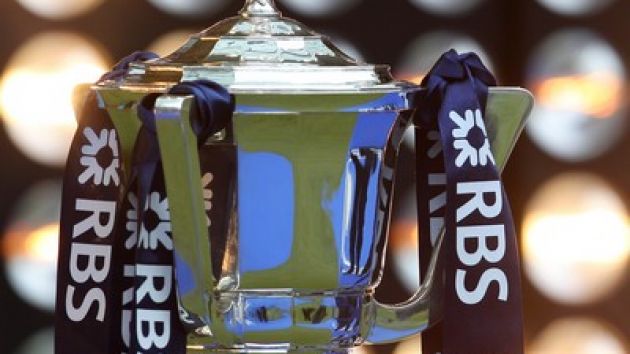 Free-to-air broadcasters BBC and ITV are to share UK coverage of the Six Nations Championship after signing a new six-year rights agreement with the competition's organisers.
As part of the deal, set to begin next year and valued at some UK£50 million (US$77 million) annually, the BBC will show live coverage of all Scotland, Wales and France home matches, with ITV set to televise all England, Ireland and Italy home matches. BBC will also have radio rights.
The broadcaster that does not show the last match each Six Nations weekend will be entitled to show a Sunday highlights show covering all the action from that weekend.
The new deal keeps the Six Nations, the annual rugby competition most coveted by broadcasters in Northern Hemisphere nations, on terrestrial TV in the UK despite strong interest from pay-TV broadcaster Sky Sports.
Reports suggest Sky had made a bid for the rights that was higher than the combined offer from the BBC and ITV, but not sufficiently so to persuade the Six Nations Council to justify a controversial move to pay-TV. The council revealed in January that they were open to moving the event to a subscription channel, prompting both a public backlash and speculation that a bidding war would ensue between Sky and rival pay operator BT Sport.
Though pairing up has enabled the BBC and ITV to shut out Sky, the rights sharing agreement represents a hefty compromise for the BBC, which will be unable to show England's home matches until at least 2021 and was required to forego its exclusive rights to allow ITV to enter the fray immediately.
The BBC's current exclusive deal, valued at UK£40 million (US$62 million) a year, was due to run until 2017.
"Both the BBC and ITV are committed partners of rugby, ITV with their coverage of the Rugby World Cup and the BBC with their long history of covering the RBS 6 Nations," said Six Nations Council chairman Bill Beaumont.
"We are excited to be working with them both to continue to develop the interest in the Championship and to ultimately grow this wonderful game for future generations to enjoy, either as a spectator, player or volunteer."