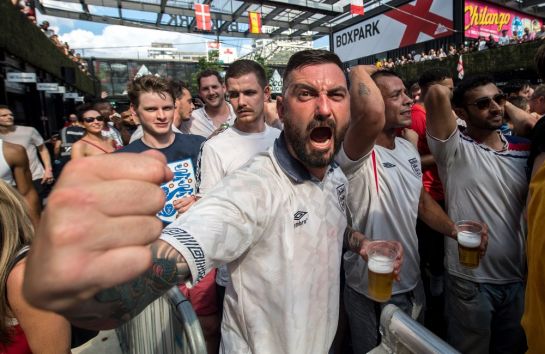 British public broadcaster the BBC claims to have worked out how to eliminate the delay on internet live streams of big sporting events, an issue that was prevalent during its online coverage of this year's Fifa World Cup.
Millions of UK viewers were subjected to a streaming lag of 20 seconds or longer during the international soccer tournament, meaning they learned of key goals from alerts on their phone or the reactions of their neighbours before seeing the action on their own screen.
However, the BBC's research and development team says it has now developed technology that will remove the delay, although it added that the software is not yet ready to be rolled out to the public. The innovation is set to be on display at the international broadcasting convention in Amsterdam this week.
"There are many factors that contribute to the delay, or latency, that you experience when watching a live stream over the internet," said Chris Poole, the lead research engineer at the BBC's research and development team.
"Some of this latency helps give you a reliable stream that will play without interruption, despite competing with other traffic on the network. But there are also other causes of delay that we can reduce."
Live TV shown online is regularly behind by several seconds because it takes longer to reliably send video over the internet than to broadcast it.
Video that is streamed online is broken down into small segments of about four to eight seconds, which are then encoded and passed to internet content distribution networks before being reassembled by the recipient's device. This can often lead to a delay due to inefficient processing of smaller segments, or because longer clips create more of a gap between the TV broadcast and online stream.
In an attempt to solve the problem, the BBC says it has found ways to create smaller segments which can be passed through the system more quickly, meaning viewers of online streams will see action at the same time as they would if they were watching it on TV.
"For many users with a good broadband connection, the media buffer used by players to ensure reliable playback is larger than needed, which introduces unnecessary delay," Poole added.
"We've been investigating how we can reduce the delay for viewers whose internet connection allows it, while introducing appropriate delay for those who need it for reliability."
The move comes at a time when streaming services continue to pick up major sports rights packages. Delays also affected Amazon's UK coverage of the recent US Open Grand Slam tennis tournament, with analysts from streaming firm Phenix saying that the online broadcast was often as far as 45 seconds behind the TV transmission.