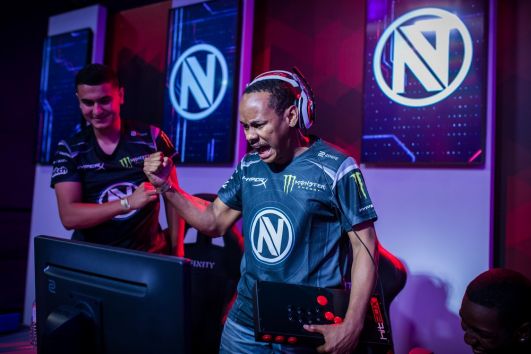 The BBC has moved into esports coverage after announcing a deal with Gfinity to show live coverage from the inaugural edition of the Gfinity Elite Series.
From 28th July, the British public service broadcaster will show four hours of content every weekend from the video gaming competition on its BBC Three online channel, including live tournament games and exclusive short-form video features.
Additionally, the free-to-air network will carry exclusive lifestyle segments and editorial coverage focusing on the players and their stories.
The series got underway on 9th July, and BBC Three will cover the final six weeks of the competition. The tournament comprises eight teams competing in a seven-week regular season which will be followed by a series-ending knockout phase. All matches are being staged at the Gfinity Esports Arena in London, UK.
"This is an incredible moment for the Gfinity Elite Series and for esports fans in the UK and internationally," said Neville Upton, chief executive of Gfinity. "Our partnership with BBC Three will bring Elite Series live and lifestyle content to millions of new viewers and showcase the incredible dedication and passion of professional gamers.
"The BBC is one of the world's most renowned and respected broadcasters and their commitment to the Gfinity Elite Series is a defining moment for esports and we are very proud to be a part of it."
Damian Kavanagh, digital controller of BBC Three, added: "Esports has become hugely popular in the last few years with young audiences so it's great that BBC Three can bring this to a mainstream audience and create new habits with younger audiences as we stream three of the most popular games on BBC Three across the weekend."