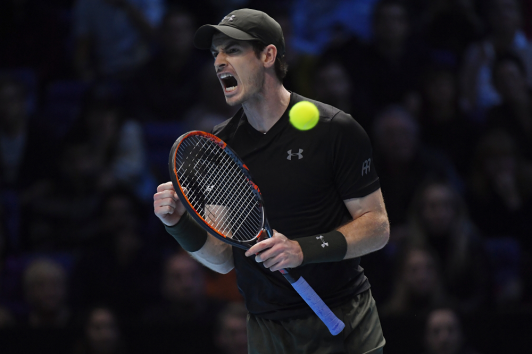 UK public service broadcaster the BBC has renewed its rights deal with the Association of Tennis Professionals (ATP), the global governing body for the men's game, to show the World Tour Finals.
After agreeing an extension to the current deal for the 2019 and 2020 tournaments, the BBC will continue to broadcast the season-ending men's tennis championships, which feature the top eight qualified singles and doubles players competing for the final title of the season.
Under the terms of the deal, the broadcaster will retain the exclusive free-to-air TV rights for eight singles matches, including a semi-final and the final, as well as streaming rights for online platforms.
In addition, the BBC will have non-exclusive radio rights for the whole tournament and ATP Masters 1000 matches, which are the third highest tier of annual men's tennis tournaments.
"We're thrilled to extend our partnership with ATP ensuring top-class tennis continues to reach the widest possible audience on free-to-air TV, radio and our live streaming service," said Barbara Slater, BBC's director of sport.
"The BBC has provided a terrific platform for our season finale since we moved the tournament to London in 2009, giving millions of fans in the UK the opportunity to watch the very best in men's professional tennis," added ATP executive chairman and president Christ Kermode. "We're delighted to extend our partnership a further two years through to 2020."
The 2017 finals take place in London at the O2 Arena from 12th to 19th November.