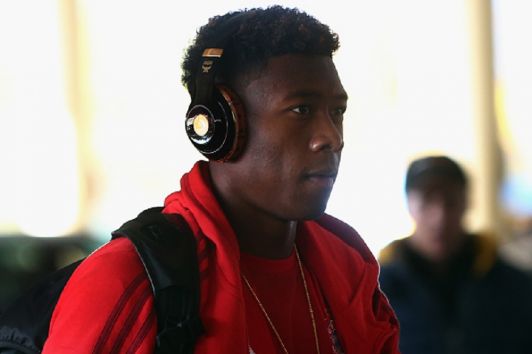 Bundesliga champions Bayern Munich have extended their sponsorship deal with Beats Electronics.
The audio technology company, which was acquired by Apple in 2014 for US$3 billion, and was founded by rapper and producer Dr. Dre, will continue to serve as the German soccer club's official 'fourth level' partner until June 2019.
Beats will also continue to equip Bayern with headphones and speakers.
The brand first partnered with the side in 2015.
Beats is activating the renewal of the partnership with a raffle involving a design signed by Bayern players Mats Hummels, Joshua Kimmich and Arturo Vidal.
Meanwhile, Sky Media and Havas Media are collaborating with Beats on an interactive campaign featuring the first brand activation on the red button [giving users access to additional television services] providing additional World Cup content to UK viewers.
A 30-second, linear TV commercial promoting Beats' decade collection headphones, directed by film maker Guy Ritchie, features Beats' brand ambassador Neymar alongside Harry Kane, Mesut Ozil and Benjamin Mendy.
The commercial, which will be led by digital marketing agency PMG alongside reactive digital video, will appear across more than 100 Sky Media channels reaching seven million households.
Sky customers will be able to access exclusive content via the red button and Sky's video-on-demand hub, which will provide access to an eight-minute Sky Sports interview with Arsenal and France legend, Thierry Henry, and England captain Harry Kane, as well as footage from this season's Premier League.
Beats will promote the campaign using addressable TV technology Sky Adsmart to run 30-second ads.
Jason Hughes, head of creative solutions and branded content at Sky Media, said, "Beats returned to us after successfully targeting fans during the Anthony Joshua fight of the century. This campaign will engage football fans across multiple touchpoints ensuring Beats is synonymous with sports."