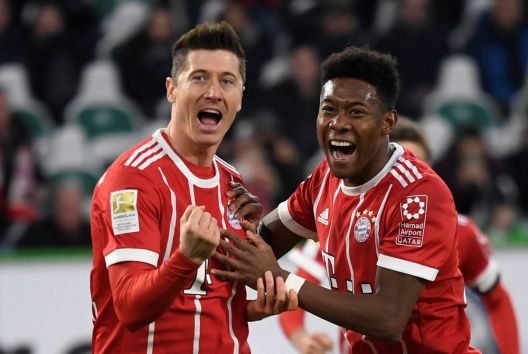 German soccer champions Bayern Munich have announced a new five-year partnership with Qatar Airways.
Starting from 1st July, Qatar's state-owned flag carrier will replace German company Lufthansa as the Bundesliga giants' airline partner until the end of the 2022/23 season.
The new deal is thought to be an extension of the partnership Bayern signed last year with Hamad International Airport, and will see Qatar Airways take over from its base airport as the team's sleeve sponsor.
According to Frankfurt-based newspaper FAZ, the contract between Bayern and Qatar Airways is worth more than the annual €10 million (US$12.3 million) that Hamad International Airport was paying.
Qatar Airways will be listed as a second-level platinum partner of Bayern in the category below their main sponsors Adidas, Telekom, Audi and Allianz.
"Qatar Airways is currently expanding and opening up new destinations in the Asian and American markets, which will help us to achieve internationalization, and we will be able to develop joint strategies," said Bayern Munich's marketing director Andreas Jung, speaking to FAZ.
Bayern are 19 points clear of second-placed Borussia Dortmund in the Bundesliga and remain well on course to win a sixth consecutive title. They host Turkish side Besiktas in the first leg of their Uefa Champions League last 16 tie on Tuesday, before welcoming Hertha Berlin to the Allianz Arena in league action on Saturday.