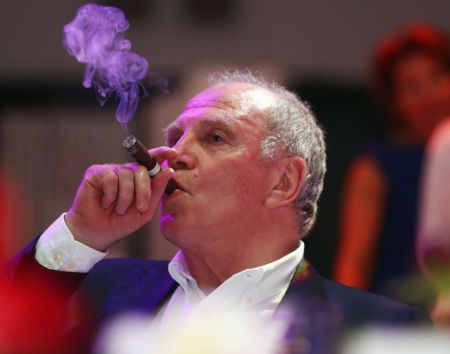 ​Plans for German soccer giants Bayern Munich to establish a digital sports department were have been vetoed by the club's president, according to reports in German newspaper Bild.
Uli Hoeness rejected the motion, stating that esports do not fit the profile or image of the Bavarian outfit.
Hoeness' decision appears to go against some of Bayern's recent moves. According to the report, Bayern had planned to spend up to €5 million ($5.8 million) on getting into esports. The soccer club was eying League of Legends, Dota 2, and the newest contender on the esports block Fortnite. Additionally, in January, the club hosted HackDays, a four-day event aimed at exploring new innovative technology and software opportunities.
Back in April, Bayern's basketball division also launched an NBA2k team, using branding familiar to the soccer team.
Previously, in 2016 Bayern signed a deal with EA Sports to become official video game sponsor. At the time, Bayern Munich chief executive Karl-Heinz Rumenigge said: "We realise gaming is a powerful tool for reaching millions of engaged fans around the world. We also know the size of the gaming community continues to rise. Therefore our partnership with EA Sports is a very important step for our future."
However, Hoeness' refusal to sanction the move into esports goes against the previous optimism, as well as going against the increasing norm in German soccer. Red Bull Leipzig, Vfl Wolfsburg, Schalke, Bayer Leverkusen, Vfb Stuttgart, and FC Nuremberg have all opened esports departments in recent times.
Yet Bayern, who already have basketball, bowling, chess, handball and table tennis branches, will not be adding esports to the list in the near future.
Bayern Munich are Germany's most successful club, having won the Bundesliga on 28 occasions, including last season, as well as the European Cup five times.