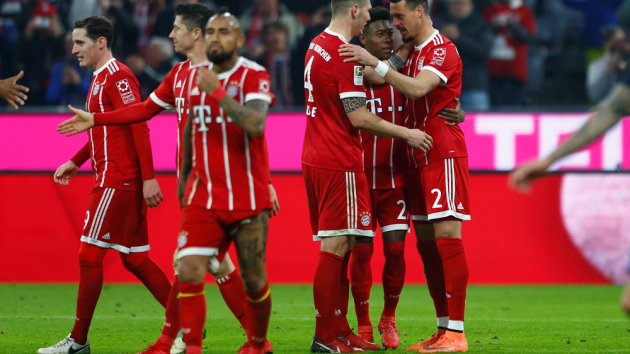 Top-tier German soccer side FC Bayern Munich have agreed a partnership with hospitality company Marriott International Inc.
Under the terms of the deal, Marriott's 'Courtyard by Marriott' will be the official hotel partner of the Bundesliga champions until the end of the 2019/20 season.
The US hotel range will be listed as a fourth-tier 'official partner' of Bayern.
Marriott's activations will include raffles for VIP game experiences at the club's Allianz Arena. The company will also implement a loyalty programme that will reward Bayern fans by allowing participants to exchange points for tickets to the team's matches.
In addition, Marriott will have its own box at Bayern's home ground, and will have the rights to market the partnership across its social media channels.
Karl-Heinz Rummenigge, chairman of Bayern Munich, said: "We are delighted for two leading brands such as Courtyard by Marriott and FC Bayern to be entering into a long-term partnership. With Marriott International being the world's largest hotel chain and FC Bayern one of the world's most successful football clubs, I am convinced that this is a perfect match and very authentic partnership.
"I am particularly pleased that our fans can also benefit from this partnership, with our new official hotel partner providing them with attractive offers for both home and away matches."
Bayern Munich are currently 18 points clear at the top of the Bundesliga after losing just two of their 21 games in 2017/18. They beat Mainz 2-0 away on 3rd February, and will host FC Schalke 04 on Saturday.