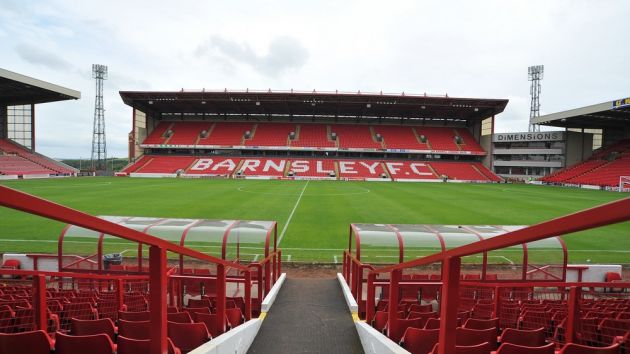 Second-tier English soccer side Barnsley FC have been sold to a consortium headed by Chinese billionaire Chien Lee of NewCity Capital and Pacific Media Group, which is led by Paul Conway and Grace Hung.
The consortium's other investors include former Major League Baseball (MLB) player Billy Beane, who currently owns a minority stake in MLB's Oakland Athletics and is celebrated for his work as general manager of the franchise, and Neerav Parekh.
The takeover of the Championship outfit has been approved by the English Football League (EFL), the organising body for the second, third and fourth tiers of English club soccer, ending Patrick Cryne's 13-year spell as owner. Cryne revealed in September that he is suffering from terminal cancer, and wrote an open letter to the South Yorkshire club's fans to say he was 'living on borrowed time'.
The financial terms of the sale have not been made public, but the Financial Times reports that people briefed on the talks beforehand said the deal is likely to be worth between UK£10 million and UK£20 million.
Lee also purchased 80 per cent of top-tier French soccer team Nice in 2016, where he sits on the board alongside Conway. The pair will serve as co-chairman at Oakwell with the club currently struggling in 20th in the league.
Beane, meanwhile, is credited with pioneering MLB's 'Moneyball' model, which uses statistical analysis to inform player recruitment and tactics. The 55-year-old had previously been linked with three other Championship sides - Middlesbrough, Hull City and Brentford - before investing in Barnsley.
Gauthier Ganaye, Barnsley's chief executive, said: "We would like to thank every member of our loyal fan base for their patience and continued support over recent months. An exciting chapter is opening for Barnsley Football Club and we are looking forward to the future together."
Lee said: "We are very excited to partner with the Cryne family and invest in Barnsley Football Club. The Cryne family have exhibited spectacular leadership building Barnsley Football Club over the last 14 years and we are excited to join them to further the growth of the club."
Conway added: "Similar to our investment in OGC Nice, we expect to further enhance the academy, playing squad, commercial operations and fan experience of Barnsley Football Club. Barnsley has some of the most passionate fans in England and we look forward to meeting many of its supporters in the upcoming weeks."
A statement on Barnsley's website confirmed that Lee, Conway and Hung attended the team's 0-0 draw away to Brentford on Saturday. The Tykes return to West London to face Fulham on 23rd December.