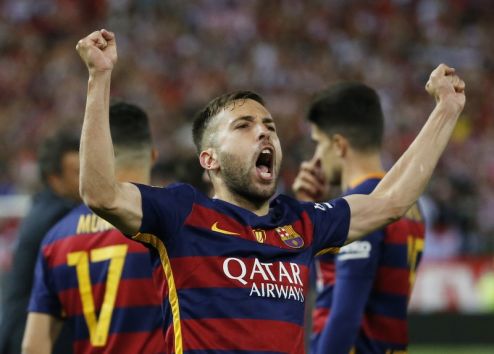 La Liga soccer champions Barcelona have announced a one-year extension of their shirt sponsorship deal with Qatar Airways.

According to a club statement, the 2016/17 renewal will follow the same financial terms as the previous deal, which was worth an annual €35million (US$38.5 million).

The Catalan outfit famously had no shirt sponsor until they partnered with Unicef in 2006. At that point, the five-time European champions were donating €1.5million (US$1.6 million) per year to the children's charity Unicef for its logo to appear on the front of their matchday shirts.

In December 2010 Barcelona agreed their original five-year deal with Qatar Sports Investments, which was at the time the most lucrative shirt sponsorship in soccer. The partnership initially saw the branding of the non-profit Qatar Foundation appear on the club's shirts before it was replaced by that of Qatar Airways in 2013.

"Qatar Airways has helped us to make Barça bigger in recent years," said Manel Arroyo, Barcelona's vice president of marketing and communication. "The success that has accompanied the club has partly been their work. It is a pleasure to be able to work together for another season and we hope to continue along the same lines of mutual growth."

Qatar Airways group chief executive Akbar Al Baker added: "Three years ago was the first time we entered into such a landmark sports partnership.
"We are proud and greatly honoured to continue that relationship. We hope to have a great season together".
Spanish newspaper Marca has reported that Barcelona's director Javier Faus originally came to an agreement with the airline at the end of the 2015/16 season, which was believed to be worth €60million (US$66 million) a year. However, according to Marca 'the contract was never signed given Barcelona's hesitation over extending the partnership' and 'having then considered other options, the La Liga champions ultimately opted for a further year of wearing the Arab brand, although this deal allows greater flexibility regarding future sponsorships'. Reports in Spain have linked the club with a long-term shirt sponsorship deal with online retail giant Amazon.

Barcelona won the Spanish top flight for the 24th time in m 2015/16.