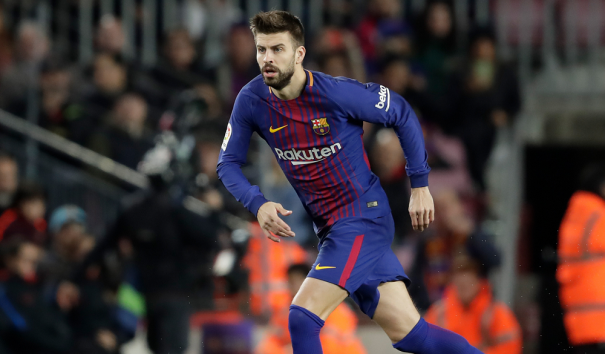 La Liga leaders Barcelona have launched an esports team that will compete in new esports league, eFootball.Pro.
The esports league, which will be based on the Pro Evolution Soccer (PES) series, is being launched by Japanese gaming conglomerate Konami and Spanish-based esports company eFootball.Pro, which was founded by Spain and Barcelona soccer star Gerard Piqué.
Barcelona join as the league's first professional soccer team, where they will 'compete against international first-rate rivals'.
eFootball.Pro recently agreed a deal with sports data and integrity company Sportradar, which will serve as the league's official international media rights distribution partner.
Konami announced its partnership with eFootball.Pro to create an international league last November. The company also has a partnership with Barcelona, which allows PES to use the team's Camp Nou stadium and other official marks in its game.
"Barça is attentive to what happens in this global and technological world, and in view of the important growth of esports, it is opening the way to also being a leader in this field," said Manel Arroyo, president of marketing and communication at Barcelona. "FC Barcelona, in keeping with their innovative spirit, have decided to participate in a pioneering competition in the world of esports, by the best partners, Konami and eFootball.Pro.
"We are confident that this competition will continue to make members and fans from all over the world, as well as followers of esports, proud."
Pique added: "As a player, I'm excited that my club has decided to enter esports and joins this innovative project that we are preparing together with Konami. Barça will be able to contribute their values to the competition and I am sure they will be a great rival for the rest of the teams. For our part, from eFootball.Pro, we join the club in this new adventure in the digital world and we will guide them so that they can make their fans feel as they do with the rest of their sports."
Jonas Lygaard, senior director of brand and business development at Konami, said: "We are extremely excited to have one of the biggest clubs in the world, FC Barcelona, joining the league and for the first time entering the eSports market on the Pro Evolution Soccer platform. This partnership elevates things to a new and professional level and gives fans a chance to compete and officially represent FC Barcelona on the biggest stages in the world."
Barcelona are four points clear of Atletico Madrid at the top of La Liga, after winning 20 of their 25 games so far this season. They thrashed Girona 6-1 on 24th February, and will hope to extend their lead when they travel to take on third from bottom Las Palmas on Thursday.