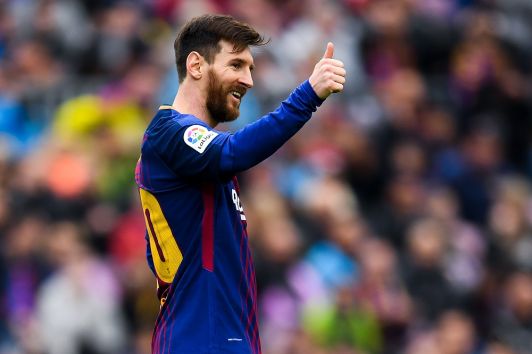 Spanish soccer champions FC Barcelona have announced changes to their ticket resale policy in an attempt to encourage larger attendances at their Camp Nou stadium.
The modifications have been made to the Seient Lliure, the service by which club members with a complete or league season ticket can release their seat in order for another Barça supporter to be able to use it. The seat is exchanged for a percentage of the money obtained through the seat resale.
The new system, approved by the club's board of directors, will reward members with a bonus if they are unable to attend the game and release their seat at least 20 days before the match. Whether it is sold or not, member will get a 20 per cent bonus on the amount received for their ticket.
The same will apply if the seat is released between ten and 20 days prior to the game, but without a bonus, while if the seat is released less than ten days before the match, the corresponding settlement will only be paid if the seat is sold. In all cases, the 95 per cent cap is applied to the resale price.
The total value percentage members will be able to recover for their subscription through the updated policy will be allocated differently between matches during the first and second rounds of the season, with 35 per cent of the value available in credit for in the matches of the first round and 65 per cent for matches in the second round. The resale credit goes back to members in the form of discount against their subscription for the following season.
Information will be available on the Barça website as well as the Seient Lliure app from the beginning of the season, when the changes will come into play.
Meanwhile, Barcelona have recorded another significant rise in revenues for the 2017/18 season.
The club said that they had hit a record €914 million in revenue and were consequently on track to achieve their target of breaking the €1 billion per year barrier by 2021.
Barça announced their expenses stood at €882 million, with the side's operating profit at €32 million, while the net profit was €13 million after tax.
Last year, the La Liga outfit exceeded the €700 million revenue mark for the first time and said they expected to become the world's top earning sports club for the 2017/18 season. This marked the club's fourth consecutive year of record income.
The budget for the 2017/18 season had forecast revenues of €897 million, a figure Barcelona stated would make it the world's top earning sports club.