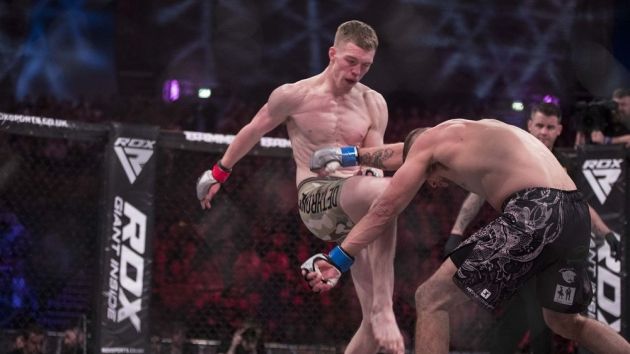 UK-based mixed martial arts promotion BAMMA has signed a deal with UK broadcaster ITV.
The British terrestrial broadcaster's free-to-air ITV4 channel will carry live coverage of BAMMA 33 from the Metro Radio Arena in Newcastle on 15th December. It is expected that more upcoming BAMMA events could appear on the commercial network's flagship channels in the future.
"With BAMMA 33: Scope Vs. Lebout on 15 December we will, together with ITV, aim to bring MMA to an unprecedented number of homes in the UK," said Ashley Bothwell, BAMMA's managing director. "We can't think of a more perfect domestic TV partner for the BAMMA brand and believe this deal signifies a significant public and industry acceptance and recognition of mixed martial arts."
BAMMA 33 will feature UK prospects Ryan Scope and Leon Edwards, as well as new crossover star Aaron Chalmers, who stars in reality TV show Geordie Shore.