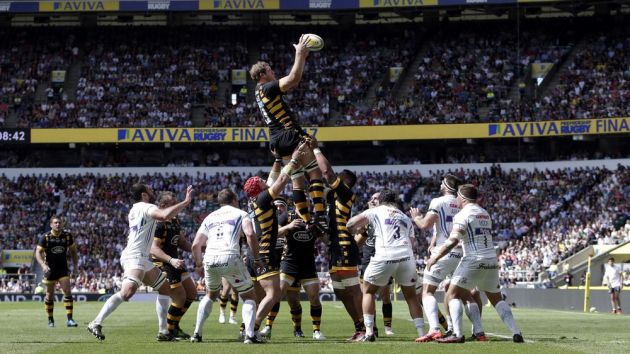 The Aviva Premiership, the top tier of rugby union in England, has finalised a four-year partnership with Chinese free-to-air sports broadcaster CCTV5+.
The deal, which was negotiated by the league's media rights agency RDA, will see the Aviva Premiership become the first club rugby union tournament to air on national TV in China.
The network's coverage will begin with the game between Leicester Tigers and Saracens on 24th December, taking the league's global distribution up to almost 600 million households worldwide. The rights package includes at least 25 live matches each season, as well as the semi-finals and final of the season-ending play-offs.
CCTV5+ will also partner with Beijing Elite Rugby, which will produce Mandarin commentary for the live matches and the weekly highlights show.
The financial terms of the arrangement have not been released. Prior to the deal, the 2015 Rugby World Cup was the only rugby union tournament to have aired in China.
Dominic Hayes, the Aviva Premiership's commercial director, said: "This is a very significant day in the history of Premiership Rugby. Launching on free-to-air TV in China is part of our strategic goal of increasing the global impact of Premiership Rugby and helping to grow the game in new countries around the world. CCTV5+ reaches 400 million households and this will lead to a huge increase in rugby's exposure, in a new and very exciting market."
Jacob Taylor, Beijing Elite Rugby's international director, added: "This is a breakthrough agreement for rugby in China. World-class rugby union will now be available free-to-air in millions of Chinese households on a weekly basis.
"Beijing Elite Rugby is very excited to be working with RDA to bring Premiership Rugby to CCTV5+, as part of our commitment to growing the culture of rugby in China from the ground up."