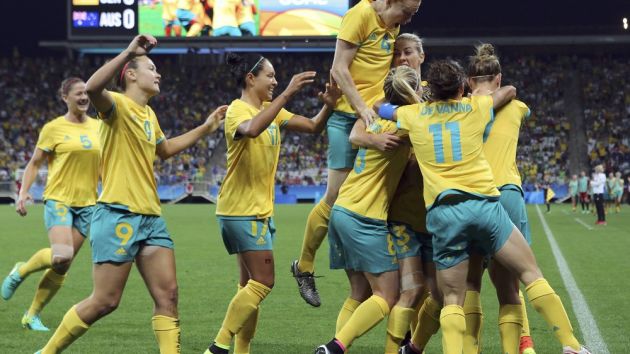 Seven Consulting has agreed a three-year deal with the Football Federation of Australia (FFA) to sponsor the Australian women's national soccer side.
The Australian management consultancy firm will be an official commercial partner of the national team. It will support the Westfield Matildas through the 2018 AFC Asian Cup in Jordan, the 2019 Fifa Women's World Cup in France, and the Tokyo 2020 Summer Olympic Games.
The financial terms of the deal have not been disclosed.
"Our new partnership with Seven Consulting is further evidence of the value business is seeing in women's football," said David Gallop, chief executive of the FFA.
"In large part it's a response to the upsurge in recognition and popularity for the Westfield Matildas based on their on-field exploits but it's also a logical outcome from the changing status of women's sport. This change has been years in the making and the Matildas and women's football generally have been trailblazers."
"We are very proud to support the Westfield Matildas," added Declan Boylan, founder and executive chairman of Seven Consulting. "We find their continued personal efforts to perform at a world class level to be inspiring for us and for a new generation of footballers.
"We are excited to be part of their journey and contribute to the growing recognition of women's sport in Australia and what we believe is the best national team in Australia."