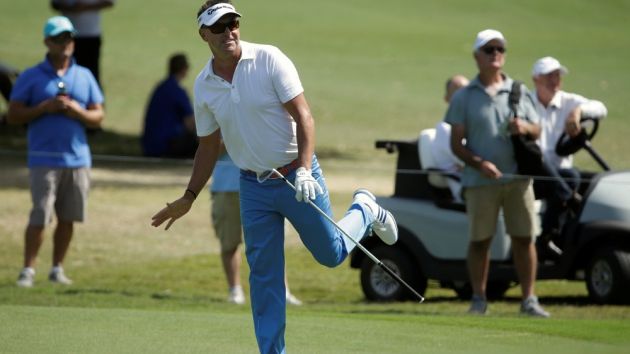 Japanese tech company Fujitsu has signed a three-year deal with the Australian Open golf tournament.
Fujitsu Australia and New Zealand will partner Australian golf's national championship until 2020, taking its association with the event to the 13-year mark.
The financial details of the deal have not been disclosed.
"The Open has continued to build its on-course reputation with golfers and fans around the world," said Stephen Pitt, chief executive of Golf Australia. "This is, in part, because of the great partners we have grown with and there have been none better than Fujitsu.
"We've built on continuity, ongoing growth and value for money and we're thrilled that Fujitsu has benefited from that and continues to offer us their support in return."
The chief executive of Fujitsu Australia and New Zealand, Mike Foster, added: "The Australian Open is one of the highest-profile sporting events on the Australian calendar. Our sponsorship resonates well with our customer base of senior executives from Australian enterprise and government organisations. We are pleased to be able to continue our strong relationship."
The Australian Open is one of the PGA Tour of Australasia's oldest tournaments, and is planning its 102nd edition at the Australian Golf Club in Sydney from 23rd to 26th November. The tournament gives three non-exempt players entry into the following year's Open Championship. It was recently announced that Open Championship winner Jordan Spieth is to return to Sydney to defend his Australian title.