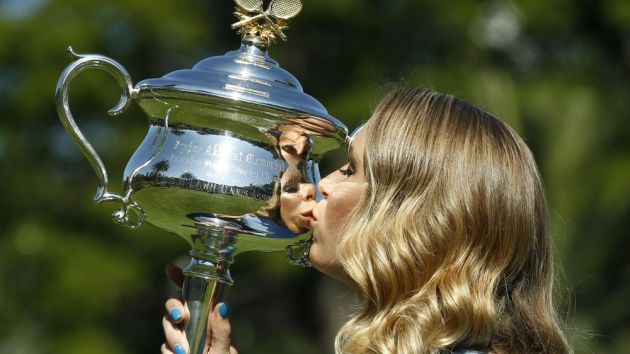 New Australian Open champion Caroline Wozniacki has signed a year-long marketing deal with Cayman Islands-based investment company Dart Enterprises.
Wozniacki, 27, who returned to the world number one spot on Monday six years after losing it, will be an ambassador for the Seafire resort on the island. As part of her deal, the Danish tennis star will have access to accommodation at the resort whenever she wants to visit.
Chris Duggan, the vice president of community development for Dart, hopes to engage Wozniacki in further brand work over time.
"That was absolutely perfect timing," he said of Wozniacki's Australian triumph. "I was in touch with her [on Saturday] via text after she had won. We had a couple exchanges. I was wishing her congratulations from everyone in the Cayman Islands, her home away from home.
"She responded, 'Thanks very much,' and she's obviously delighted. She's looking forward to getting back to Cayman for another break, but she's got another few tournaments first."
Seafire already sponsors Wozniacki's equipment bag and Duggan hopes that she will eventually become a brand model for other Dart Caman properties such as the Ritz-Carlton and Dragon Bay.
"It worked out great," he added. "From our standpoint, having Caroline as an ambassador not only for our brands but for the Cayman Islands, and also her having a place that's a home away from home. She can come down any time she wants to come down to have a break with her family and friends."