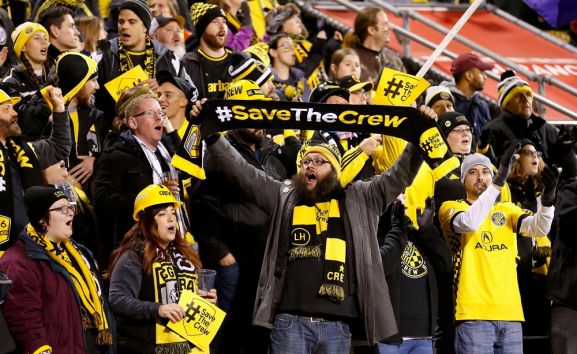 Austin City Council has given the green light to a proposal to build a new, privately-funded soccer stadium, paving the way for Major League Soccer's (MLS) Columbus Crew to relocate to Texas.
Crew owner Anthony Precourt revealed last October that he was pursuing a potential move to Austin, stating that the franchise's current business model in Columbus was unsustainable.
The council voted seven to four in favour of the plans, meaning city staff are now free to negotiate and execute the stadium project with Precourt Sports Ventures (PSV), of which Precourt is chief executive. Getting the support of the council was considered to be the biggest hurdle to overcome before the team's move could go ahead.
It is hoped that the 20,000-seater stadium will be built at McKalla Place in North Austin and be ready in time for the 2021 MLS season.
Austin is the largest metropolitan area in the US without a major league sports franchise and the city's mayor Steve Adler has strongly backed plans to move the Crew to Austin.
'Precourt Sports Ventures is extremely pleased that Austin City Council has voted to authorise negotiations and execution of agreements with PSV for a privately funded Major League Soccer stadium and park at McKalla Place,' said PSV in a statement.
'We wish to express our gratitude to the Austin City Council for passing today's momentous resolutions. We thank council for acknowledging the groundswell of support to help bring MLS to Austin.'
A Columbus Crew statement added: 'Precourt Sports Ventures has been clear that identifying and working toward a solution for the sustainability and viability of this club has not been merely an option or goal, but in fact a necessity to achieve long-term stability and success in Major League Soccer.
'As we have stated before, normal business operations continue in Columbus for 2018, and Crew SC remains focused on winning an MLS Cup title.'
Austin is located over 1,000 miles from Columbus, and Ohio officials have sued to try to block the move. Crew supporter groups have also rallied in the hope of keeping the team in Columbus.