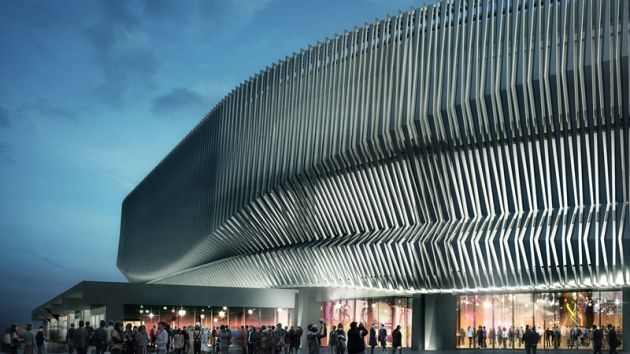 The Memphis Open men's tennis tournament is to move to the Nassau Veterans Memorial Coliseum in New York's Long Island next year.
The relocation comes as part of a long-term agreement between tournament promoter GF Sports, part of New York-based private equity firm GF Capital, and Brooklyn Sports & Entertainment (BSE), owners of the Coliseum.
Next year's edition of the event, one of the longest-running North American tournaments on the ATP World Tour, will run from 10th to 18th February 2018 at the Coliseum, which reopened this month following a nearly two-year, US$165 million renovation.
GF Sports acquired the tournament, which was established in 1976 and is currently categorised as a ATP World Tour 250 event, in 2015 from the United States Tennis Association (USTA), which bought the tournament a year earlier after the ATP's previous Memphis stop had been relocated to Rio de Janeiro by IMX.
GF Sports' failure to find a title sponsor for the tournament in Memphis is said to have been a key reason behind the decision to relocate. Terms of the company's deal with BSE have not been disclosed.
"We are proud to partner with Brooklyn Sports & Entertainment to bring the historic Memphis Open to the new Coliseum," said Gary Fuhrman, the managing partner at GF Capital and a board member at GF Sports.
"The spotlight of New York will help to elevate this important tournament and this move is part of GF Sports' larger goal of re-establishing American tennis as a global powerhouse within the sport."
In addition to announcing the event's relocation, GF Sports has also confirmed that Lagardère Sports will continue to hold the worldwide TV rights to the tournament under an existing agreement.