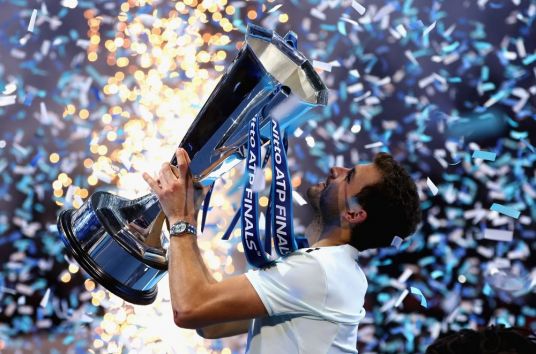 The Association of Tennis Professionals (ATP) has announced that it has opened an international process to secure a home location for the end-of-season Nitto ATP World Tour Finals, beyond 2020.
The ATP has chosen The Sport Business Group at Deloitte to manage the bidding procedure, with interested parties permitted to express an interest from today, with the official deadline for submitting a bid set at 2nd November 2018. A short list of potential candidate cities will be announced on Friday 14th December, with a final decision to come not before March 2019.
Chris Kermode, executive chairman and president of the ATP, said: "Our season-ending tournament has been a remarkable success story since it moved to London in 2009, and we look forward to continuing the tournament's growth over the next three years at The O2 through to 2020.
"The tournament's popularity and stature have reached unprecedented heights in London, which has attracted significant interest from potential future host cities over the years. We feel the time is right to undertake this international tender process as we look to secure the event's future beyond 2020. The O2 has set a very high bar, and we expect that staying in London beyond 2020 will also be among the options for consideration as we go through this process."
The competition, which sees the eight top-ranked male players in the world compete for the final title of the season, has been held at London's O2 Arena since 2009. The event has hosted more than 250,000 fans each year, with global viewing figures reaching an annual average of 95 million. The showpiece event has previously been held around the world, with Tokyo, New York City, Sydney and Shanghai all having previously played host.