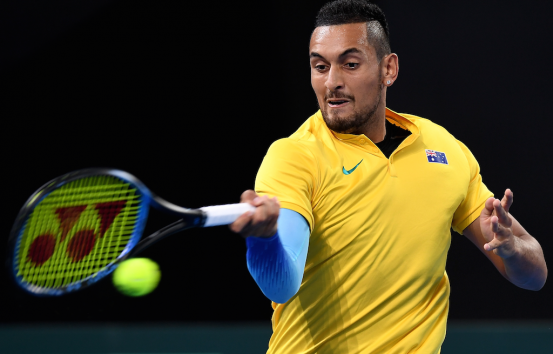 The Association of Tennis Professionals (ATP) has approved plans to introduce a revamped World Team Cup from 2020.
The 24-team tournament will take place in the first week of January in partnership with Tennis Australia and offer US$15 million in player prize money, with further details to be revealed at a later date.
The move will see the ATP Team World Cup return to the men's tennis tour's calendar for the first time since taking place in Dusseldorf, Germany from 1978 to 2012.
"This event will enable us to kick off our season with a major team event, with minimal impact on existing player schedules at the start of the year," said Chris Kermode, ATP executive chairman and president. "We believe this outcome will deliver long-term sustainability not only financially but also from a player health perspective, which is critical.
"This event has huge potential and we now look forward to working together with Tennis Australia in bringing our vision to fruition."
The decision to bring back the ATP Team World Cup is being tipped to spark somewhat of a civil war within tennis, after the International Tennis Federation (ITF) announced plans earlier this year to revamp the Davis Cup.
The ITF's 18-nation end-of-season World Cup of Tennis Finals, which is the product of a 25-year, US$3 billion plan with an investment group founded by Spanish soccer star Gerard Pique, could start as early as 2019, and is slated to take place in November each year.
In May, Kermode said that staging both tournaments within six weeks of each other would be "insane", but his organisation's announcement on Sunday has now made that scenario a very real possibility.
The ITF responded to the ATP's announcement by saying that it was an 'opportunity missed'.
'Today's news that the ATP board has decided to proceed with the World Team Cup does not change the commitment of the ITF to proceed with a new Davis Cup event in 2019,' the ITF said. 'We do feel that this was an opportunity missed by the ATP to work together with the ITF in a beneficial and positive way for the whole of tennis.
'Our plan is transformative. It includes format changes to Davis Cup that were requested by the ATP Player Council in 2016 and it will create a world class finale to the tennis season.'
The ATP's announcement could make some federations think again at the ITF AGM in August, when the global governing body's members will vote on whether to press ahead with the plans to transform the Davis Cup.