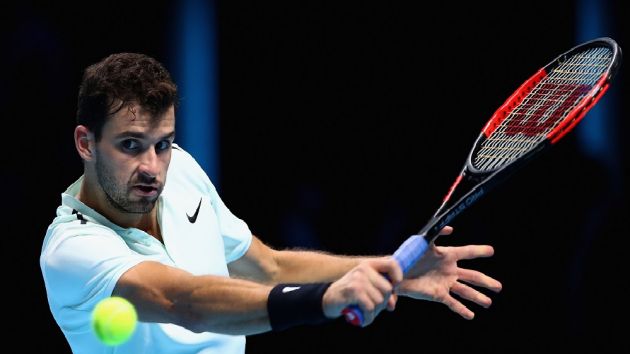 The ATP, the organising body of the elite men's tennis tour, has announced a two-year extension of its global partnership with Infosys.
The deal will see Infosys remain the global technology services partner and platinum sponsor of the ATP World Tour, as well as the season-ending Nitto ATP Finals, until 2020.
Under the terms of the collaboration, which started in 2015, the ATP will continue to leverage Infosys' artificial intelligence (AI) platform, Infosys Nia, to deliver analytics and insights to fans worldwide through ATPWorldTour.com.
Going forward, the partnership will be focused on the development of a new ATP World Tour app, with the aim of creating a best-in-class platform to allow fans to follow and engage with the circuit's players and tournaments throughout the season.
"Technology is playing an increasingly leading role in enhancing our understanding and analysis of our sport as well as enabling us to forge greater engagement with our worldwide fanbase," said ATP executive chairman and president Chris Kermode.
Since partnering with the ATP in 2015, Infosys has already provided the ATP World Tour with Infosys ATP Beyond the Numbers, an analytics series looking into player performance, as well as the ATP Stats Leaderboards, which leverages data spanning 27 years to measure performance of the circuit's players.
In addition, Infosys has played a key role in the production of the ATP's PlayerZone app, an extranet portal for players, their support teams, coaches and others, that allows users to engage with each other and access information regarding the operational aspects of life on tour.
"Our work with the ATP has gone from strength to strength in showcasing the future of tennis using technology such as AI and analytics, and in providing unique and differentiated digital experiences for players, coaches and most importantly the millions of tennis fans across the world," added Infosys chief operating officer Pravin Rao.
"Through analyses of years of rich and varied tennis data, Infosys and the ATP have not only successfully showcased potential opportunities for the entire sporting ecosystem, but for several industries as well."