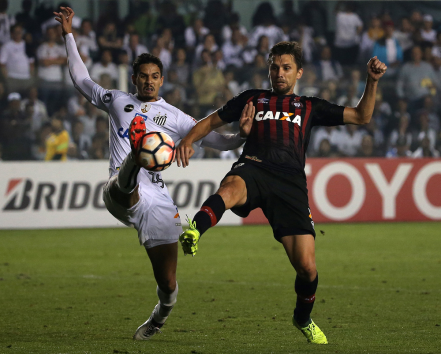 Top-tier Brazilian soccer side Atlético Paranaense have announced a partnership with Copacol.
The Brazilian food retailer will sponsor the Campeonato Brasileiro Série A outfit for the 2018 season.
Copacol's branding will feature on both sides of Atlético's team shirts, as well as on the club's training and travel wear.
In addition, the company will have a presence around the team's Arena de Baixada home ground, where its products will be sold in refreshment stalls.
Copacol's products will also be sold at the club's training centre restaurant.
"This is the first time an agro-industrial cooperative has joined a professional football team," said Mario Celso Petraglia, president of Atlético Paranaense. "This confidence makes us happy and proves the greatness of the Atletico Paranaense project."
"We are increasing our poultry and fish slaughtering volume, and we need to invest in marketing actions to add value to our products and conquer new markets," added Valter Pitol, president of Copacol. "Thus, we will strengthen the entire chain, from the production of our associates in the field until the arrival of the final product at the table of our consumers."
Atlético Paranaense will wear Copacol's branding on their shirts for the first time when they host Maringá on Saturday in the first round of the Campeonato Paranaense, the top-flight soccer league in the state of Paraná.