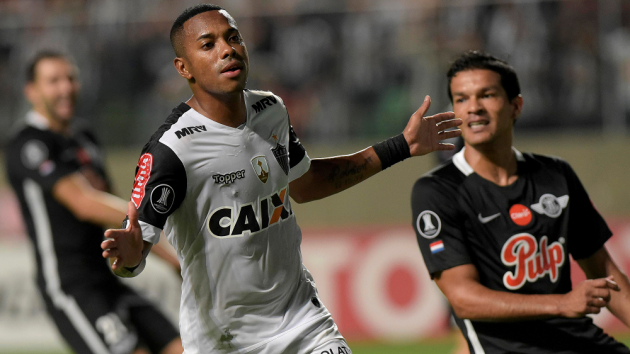 Top-tier Brazilian soccer side Atlético Mineiro have extended and expanded their partnership with Uber.
The app-based taxi and transportation company will feature on the shirt collars of the Campeonato Brasileiro Série A outfit until the end of the 2018 season.
In addition, Uber will retain its role as official transport provider for Atlético Mineiro.
The financial terms of the renewed contract have not been made public.
Atlético first agreed a sponsorship deal with Uber in September 2017, when fellow top-tier club and local Belo Horizonte rivals Cruzeiro also partnered with the US-headquartered firm so that both teams' fans could receive promotional codes for round trips to the respective stadiums for home games.
"The important thing is the strategic issue that we have this year, to increasingly value our partner-fan, offering services, and this is a strategic sponsorship for that," said Bebeto de Freitas, director of management and control at Atlético. "It is the first time that the shirt collar is used as commercial property, a very important thing for us.
"We hope that this will continue, that we have more opportunities and keep this relationship with the supporter."
"Uber is a great partner of Atlético and now it will be on the shirt collar, which is an innovative place, a property that we are marketing for the first time here in the club," added Lucas Couto, director of planning and marketing for Atlético Mineiro.
Atlético Mineiro finished 9th in Campeonato Brasiliero Série A in 2017, securing qualification for the group stage of this year's Copa Libertadores, South America's premier club competition. They beat Grêmio 4-3 at home on 3rd January, and will face Boa Esporte away on 17th January in the first stage of the Campeonato Mineiro, the top-tier local league in Mineiro.