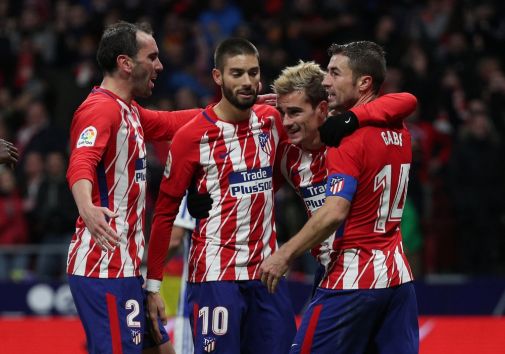 Top-flight Spanish soccer side Atlético Madrid have extended their partnership with CaixaBank for a further five years.
The financial services company, which is based in Valencia, will continue to be listed as the official bank of the La Liga outfit, retaining a role it has held for over two decades. According to Spanish outlet Palco23, the new deal is worth 65 per cent more than the previous contract.
The agreement will give CaixaBank customers the opportunity to win exclusive guided tours of the team's new Wanda Metropolitano stadium, which was officially opened at the beginning of this season.
Additional benefits will include unique pitchside experiences, ticket offers for fans, personalised Visa cards, merchandise, and discounts on insurance, cinema visits and restaurants.
CaixaBank, which holds partnerships with 16 La Liga teams, will also sponsor Atlético de Madrid Femenino, the club's women's team, in a deal that will see the company offer free tickets to customers.
The announcement comes shortly after Atlético renewed their shirt sponsorship deal with online brokerage Plus500 until 2021, and comes ahead of their crucial Uefa Champions League game against English champions Chelsea, who they must beat to stand any chance of qualifying for the knockout stages of European soccer's premier club competition.
Gonzalo Gortázar, chief executive of CaixaBank, said: "The renewal of this agreement reaffirms our commitment to the strategy set by CaixaBank to become the bank of football clubs in Spain. Maintaining our relationship with Atlético Madrid allows us to collaborate with one of the great Spanish and European football teams."
Atlético are third in La Liga and moved two points clear of local rivals Real Madrid after their 2-1 win at home to Real Sociedad on Saturday. They play their next league fixture away to Real Betis on Sunday.