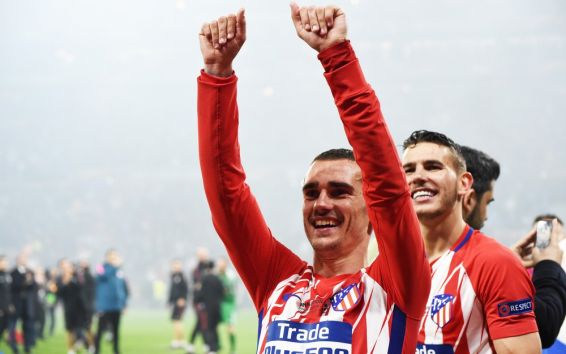 Top-flight Spanish soccer side Atletico Madrid have agreed a long-term partnership with Hapoel Beer Sheva that will see the La Liga giants open an academy in Israel.
The new set up, which will be based in Beer Sheva, will allow the two clubs to interchange cultures and share values with the overall aim of improving the Israeli Premier League champions' youth system.
"The main objective is that this academy is open to people of all religions and cultures," said Miguel Ángel Gil, chief executive of Atletico. "We want to integrate everyone through a common project, based on the values of sport."
"Atlético de Madrid is one of the best teams in the world. For many years, they've been raising academy players in a great way," said Hapoel Beer Sheva president Alona Barkat. "I'm positive this alliance with [Atletico's] academy will help us keep growing."
"[I'm proud] to have taken a part in putting the two clubs in contact with each other," added Idan Ofer, an Israeli businessman whose company, Quantum Pacific, increased its stake in Atletico in February. "This will be a successful project."
Meanwhile, Atletico have also signed a new three-year partnership with University Clinic of Navarra and Acunsa. The deal will see the university host all first team player medicals and fitness tests.