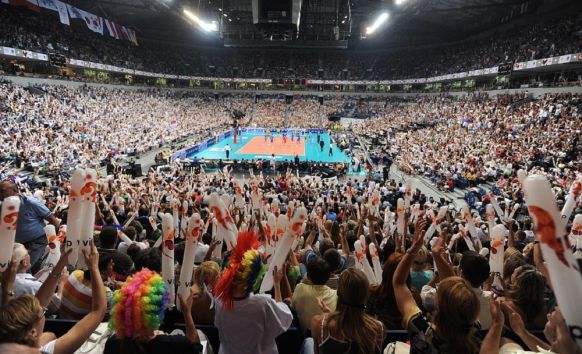 The Belgrade city government in Serbia has sold the naming rights for the Belgrade Arena indoor multi-sports venue to consumer goods company Atlantic Grupa.
The 48,000 square-metre facility will be named the Štark Arena, after the biscuit brand of the Croatian food company.
The state-owned venue's naming rights went to tender in June, with Atlantic Grupa reported to have bid close to €1.2 million (US$1.4 million) for the deal.
The consumer goods brand replaces Serbian bank Komercijalna Banka, which held the naming rights from 2012, from when the venue was named the Kombank Arena.
"The Belgrade arena will be named after a well-known domestic brand, and this is very important to us," said Siniša Mali, the mayor of Belgrade. "Events held at this facility are important for the city economically, politically, and for entertainment. We will invest in state of the art equipment that will be ready in May."
"The brands that Atlantic gathers in their portfolio have a long tradition of quality," added Atlantic Grupa's vice president, Neven Vrankovic. "Štark is a symbol of attention, care and friendship. We will promote the same values in our Štark arena partnership project."