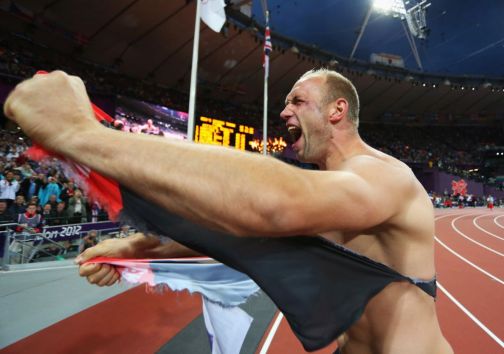 Enigmatic 2012 Olympic discus champion Robert Harting has struck a unique deal to stream the Athletics World Cup in London live on his official Facebook page.
The 33-year-old, who is retiring in August and will not be appearing at the World Cup event, has agreed a cooperation agreement with Lagardère Sports, which is marketing and administrating the event's media rights.
Harting, whose exuberant celebrations after his 2012 win in London saw him become a cult figure, has almost 70,000 fans on Facebook, and will stream the competition in Germany on 14th and 15th July.
London's Olympic Stadium is set to host the inaugural edition of the Athletics World Cup, which features athletes from eight nations competing against each other in one-off finals, with one nation crowned as champions.
Great Britain, Jamaica, the United States, Poland, France, South Africa and Germany will take part in the two-day event with a US$2million prize fund available.