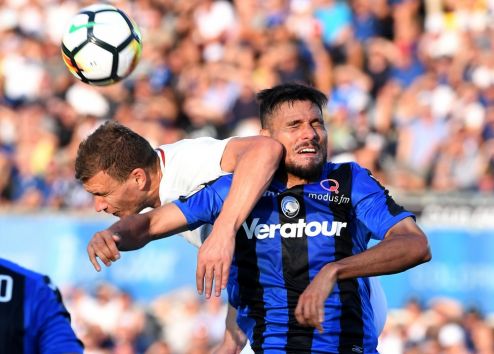 Top-flight Italian soccer side Atalanta have announced a new one-year partnership with RadiciGroup.
The chemicals, plastics and synthetic fibres company will serve as the Serie A outfit's main sponsor in the Uefa Europa League, Europe's second-tier club competition, and the Coppa Italia domestic knockout tournament for the 2017/18 season. The deal will see the brand's logo adorn the front of the Bergamo-based team's shirts during each game they play in the competitions.
The agreement was signed at the Grimaldi Forum in Monaco, where the Uefa Europa League draw is scheduled to take place on 25th August. The financial terms of the partnership were not disclosed.
"It is with great satisfaction that we will strengthen our partnership with this great and important international company that is born and strongly rooted in the territory of Bergamo," said Luca Percassi, managing director of Atalanta. "This agreement will enable Atalanta and RadiciGroup to grow further and mutually not only nationally, but also at European level."
Maurizio Radici, vice president of RadiciGroup, added: "Being present in these two football competitions seemed to be the right way to emphasise our strong attachment to the region where we were born and at the same time highlight our will to look beyond national boundaries with particular attention to the European market."
Atalanta are 16th in Serie A following their 1-0 defeat at home to Roma in their first game of the season. They play their next fixture away to Napoli on 27th August.