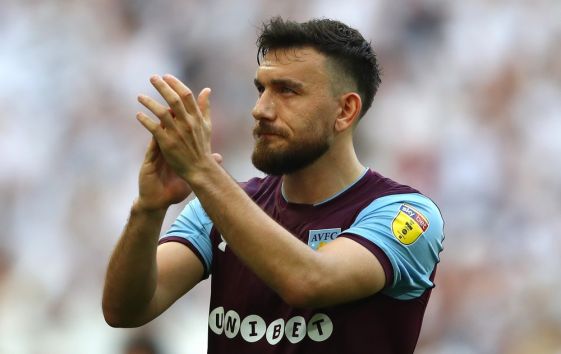 Second-tier English soccer side Aston Villa have become the first English Football League (EFL) team to launch an esports league.
The new venture is part of a collaboration between the Championship club and European Gaming League (EGL), an esports tournament hosting company.
AVFC Gaming will begin in June and will host a series of tournaments featuring the Fifa 18 soccer video game on both the PlayStation 4 and Xbox One consoles.
As part of the competition, AVFC Gaming will encourage gamers to compete against each other to win Pro Points, which can will be accumulated over a seven-week period based on the number of matches won in each tournament.
The series will be split into initial qualifiers, a last-chance qualifier, a special wildcard tournament and a final, which will feature the three winners from the original qualifiers and the winner of the last-chance qualifier.
The winner of the league will receive exclusive prizes including match tickets, signed photos, signed Fifa player cards and AVFC Gaming-branded consoles.
"The launch of AVFC Gaming is all about embracing the fans doing what they love," said Will Radford, head of digital media and content at Aston Villa. "We want to be able to reward the Villa faithful in their social lives and our partnership with the European Gaming League allows to do this in a way no other club has.
"Esports are becoming increasingly popular, with competitive leagues all around the world developing a huge amount of talent. AVFC Gaming will be another example of this, as well as being a great way for fans and the club to interact away from Villa Park."
The move marks Villa's latest innovative deal following their decision in January to integrate pre-paid contactless and chip and pin payment technology into their season and member cards.
The club also recently signed a three-way kit partnership with local menswear brand Luke 1977 and Fanatics, becoming the first English team to adopt the North American manufacturing model whereby the SoftBank-backed apparel and merchandise firm will manage the new kit from production to point-of-sale.
"The launch of our own esports series is testament to the club's desire of becoming an innovative leader in the business of sport" added Radford. "This initial series will act as a springboard to launch further digital gaming experiences to entertain and engage all our fans over the coming months."
On the pitch, Villa missed out on promotion to the Premier League in heart-breaking fashion last Saturday, losing 1-0 to Fulham in the Championship play-off final at London's Wembley Stadium.