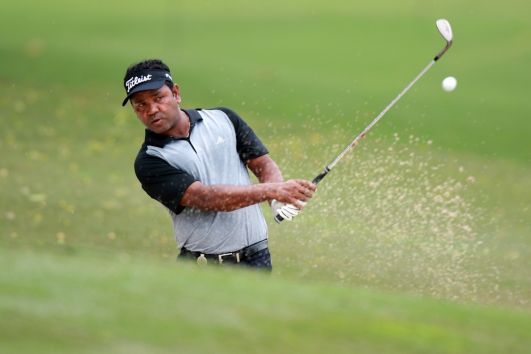 Golf's Asian Tour has confirmed that it will stage an event in Pakistan for the first time in 11 years.
The Chief of Naval Staff (CNS) Open will be played at the prestigious Karachi Golf Club (KGC) between 26th and 29th July, with a US$300,000 purse being provided by the tournament's backers, the Pakistan Navy.
The four-day event was confirmed after Asian Tour officials gave the green light for it to take place following a recent security and course inspection. A field of more than 80 golfers is expected to include both Asian Tour and European Tour winners.
Pakistan hosted back-to-back Asian Tour events in 2006 and 2007, but the tournament has not been staged since due to security concerns, although the country did host an Asian Development Tour competition in Lahore last November.
"It's going to be a major development not just for Pakistan golf but for Pakistan," said KGC Captain Bilal Rafi Muneer. "An Asian Tour event in Pakistan will send the right signals to the world and will come at a good time and will serve as a follow up after the recent cricket matches here."
The CNS Open will mark the latest in a string of international sporting events to be staged in Pakistan, which has struggled to rebuild its reputation as a safe host after an incident in 2009 when the Sri Lankan cricket team's bus, en route to the Lahore stadium, was targeted by gunmen. The attack left six Pakistani policemen and two civilians dead, with nine injured including six Sri Lankan cricketers.
Since that incident, the Pakistan cricket team have played their home internationals in the United Arab Emirates (UAE), but cricket is now beginning to return to the country. Last September, a three-match Twenty20 (T20) series against a World XI marked the return of elite international cricket to Pakistan after an absence of almost nine years, while a T20 international against Sri Lanka in Lahore soon followed in October.
In addition, the South Asian Football Federation (SAFF) has approved Pakistan as host of the 2020 SAFF Championship, which features the men's national soccer teams in South Asia. The decision comes as a major boost for Pakistani soccer after its Fifa suspension was lifted by the sport's global governing body last month.